MAKING MEMORIES & FUTURES - CLEAR THINKING Issue 45
September 29, 2022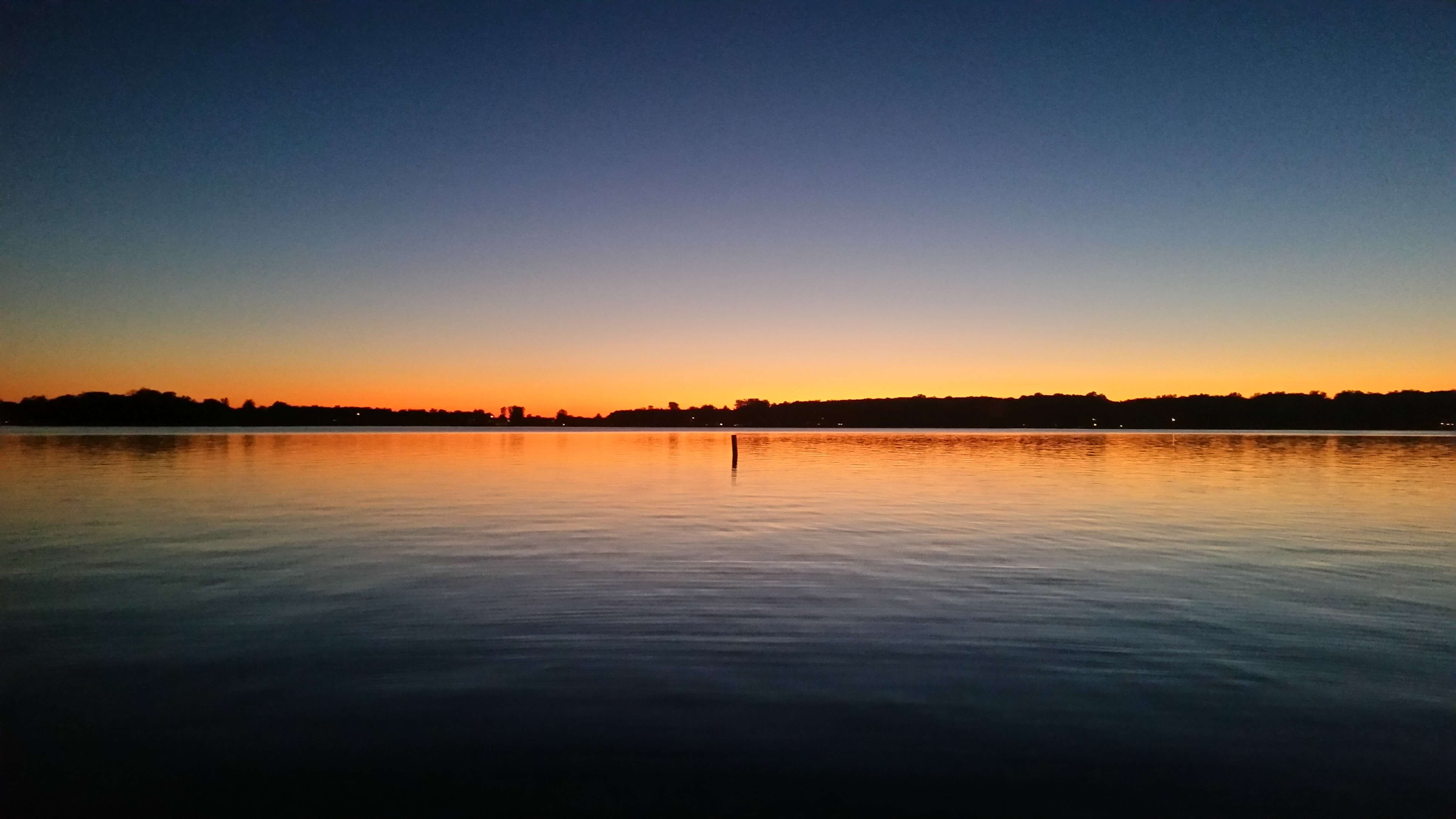 We remember images of kids as they investigate the shallow beach at Kasota Island and run up the hill to see the other side of the island. We smile as we recall the huge grin on the face of a child who just caught his first fish or got up on her skis for the first time.
We also smile as we remember cruising in the warm afternoon July sunshine in pontoon boats while catching up with family and friends. Our phones have dozens of shots of beautiful sunsets as the sun drops to the horizon and begins to cast pink shadows. We still thrill at the memory of seeing the soaring eagle as it dove for its own fish dinner.
Many of these memories involve water. Others reflect trails on preserved land. Some recall the excitement of Knee-high Naturalists learning about nature. The Clear Lake Conservancy helps create all of these pictures. The Conservancy supports water quality, land preservation, and environmental education. It helps all of us create these memories for the future and for future generations.
The Conservancy isn't one person. It's all of us working together. Water is safe-guarded, land is preserved and stewarded, and kids and grown-ups learn to love our natural environment when we donate, volunteer, and support our small staff. Everyone in the Clear Lake community plays a part in keeping this treasure protected for today and for the future generations.
You may already know that Executive Director Bridget Harrison has made the difficult decision that she and her family will move closer to extended family in Chicago by yearend. Read her letter >>
Bridget was the Conservancy's first staff member and has been instrumental in working with the Board and volunteers to bring the Conservancy's mission to life over seven years. We are incredibly grateful and incredibly sad at the same time. Bridget, Dave, and Rosie have been valued members of our community. We will miss them all.
The Board has begun the search for a new Executive Director to continue the current progress and momentum. The position description is available here. As Bridget has said many times, Clear Lake is a special place, and the Board will find the right person to lead the Conservancy in the next chapter of our history. Fortunately, the Conservancy is in its strongest position since it was founded thirty-one years ago.
We'll recognize Bridget later this year as she transitions key projects and makes this important move for her family. Your continued support for the Conservancy's work will be a tribute to what the Conservancy has accomplished since 1991 and especially over the past seven years with Bridget's professional leadership.
We hope your summer memories last all year long for you and your loved ones. With your help, we'll keep our focus on building memories for now and for the future.
INSPIRING THE NEXT GENERATION
In its 18th season, the Knee-high Naturalists program returned to Memorial Woods for family friendly learning and fun. The season was kicked off with a lively performance by Larry and Doug from The Dumpster Drummers...
Read More »
View all of our very generous supporters and donors in the full newsletter PDF linked below: