Almost all of our properties are open to the public for the enjoyment of nature, open spaces, and exploration. To ensure our resources are also protected for future generations to enjoy as well we follow these Preserve Guidelines:
No camping (except by prior permission on Kasota) and no fires outside of designated fire pits.
No motorized vehicles allowed.
Carry out what you carry in.
Dumping garbage and yard waste is strictly prohibited.
Dogs must be on a leash at all times.
Clean up after your pet.
Do not remove rocks or plants for landscaping.
Preserves are open from dawn until dusk.
Hunting is strictly prohibited.
We could always use help removing trash and invasive species on our Preserves! To help out at a preserve call our office and also check our events page for volunteer restoration events.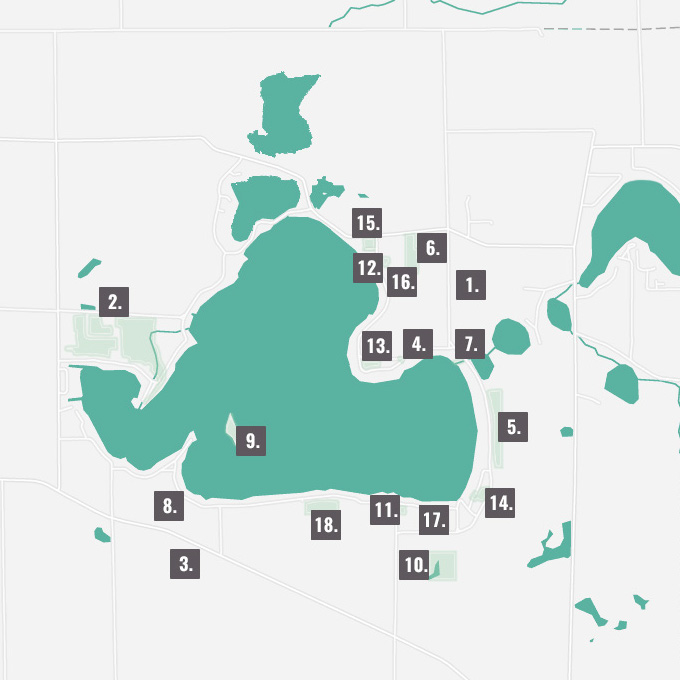 Borton Wetland Nature Preserve
This 12 acre parcel, located along county road 875 E, serves to capture, slow, and filter water before entering the lake, on the east side, through the county-regulated Alvin Patterson ditch. The shallow water table creates soils that are saturated much of the time, providing home to a variety of plants and animals that thrive in a wetland ecosystem.
Eighteen individuals and families recognized the importance of protecting this property in 2018 when they donated funds needed to purchase it in record time. The name is a dedication to Charles Borton who purchased his Clear Lake property farm in 1899 on what was then called Sand Point Road. According to his great granddaughter, Judy Oxenger Johnston, Borton's ancestors were believed to be the first distillers of peppermint in America. This parcel once grew mint for the distilling process.
Borton Wetland Nature Preserve was expanded from 8 acres to 12 acres in 2019 to protect additional contiguous wetlands.
Clear Lake Nature Preserve: Brennan Woods
Donated to CLTLC by the Brennan Family, this property is being restored to an open oak woodland.
Part of the 45 acre Clear Lake Nature Preserve, this area is protected for its gently rolling terrain, wildlife habitat, towering oak trees, and wetlands. The preserve is a great space to explore and enjoy our region's natural beauty. Check our projects page for details about restoration and trail building project.
Clear Lake Nature Preserve: Wetlands
Part of the 45 acre Clear Lake Nature Preserve, this area is protected for the wetlands that help to filter and clean the water flowing into Clear Lake.
Clear Lake Nature Preserve: Prairie
Part of the 45 acre Clear Lake Nature Preserve, this area is protected for its wetlands and prairie ecosystem.
Acquired in 2015 with the generous support from Richard D. and Jill L. Waterfield, the Clear Lake Community Fund at the Steuben County Community Foundation, an anonymous donor, and with a grant from the Bicentennial Nature Trust. Check our projects page for details about restoration and trail building project.
Settlers Wetland Nature Preserve
A 3.5 acre closed preserve (not open to the public) located on the south side of State Road 120. The name recognizes the early settlers to our area and the function of the water quality improvement feature installed on the site during the Clean Stream Project.
The creation of the odd shaped parcel was made possible by the donation of land from Jim and Annie Skinner with purchase support from the Waterfield Foundation on behalf of Richard D., Richard R., Randy, & Jill Waterfield. Additional funds to support the purchase came from several community members who regularly donate to our Land Acquisition Fund. Many thanks to the generous supporters who made the protection of this preserve possible!  The Settlers project was designed in response to decreased water clarity and increased nutrient levels in Clear Lake. Check our projects page for more details on the Clean Stream project.
East Point Park
Protected in perpetuity for its open space.
Elizabeth Hanna Nature Preserve
Located on the east side of Clear Lake and formerly a landing strip this preserve will be protected in perpetuity for its wildlife habitat and important ecosystems. This property is accessible from the Clear Lake Pub Parking Lot for a short hike through the woods.
Flora Husselman Trumbull Nature Area & Extension
Home to a large wetland, this preserve offers an important ecosystem for plants and animals that like to get their feet wet. This preserve has an important role in capturing and filtering water within the Clear Lake watershed.
Headwaters Preserve
Located on the south side of the channel that connects Lake Anne to Clear Lake this parcel protects Clear Lake's headwaters.
Island View Nature Preserve
When asked why John and Lona decided to donate their south shore lot they replied quickly, "To inspire others to think about doing the same."
In December 2017 Dr. and Mrs. Pritchard donated their property located along South Clear Lake Drive to the Conservancy. At just over a tenth of an acre in size, this land could have been home to a spacious garage. But the owners saw the value in another context. Protection, forever. The hope of the Conservancy and the owners is that others nearby and around the township will consider protecting their land, too. The property will remain free from development and John and Lona can find comfort in knowing that the Island View Nature Preserve will be protected as a natural, open space in perpetuity.
Kasota Island Nature Preserve
Kasota means 'clear water' and this preserve is the focal point for many that enjoy Clear Lake.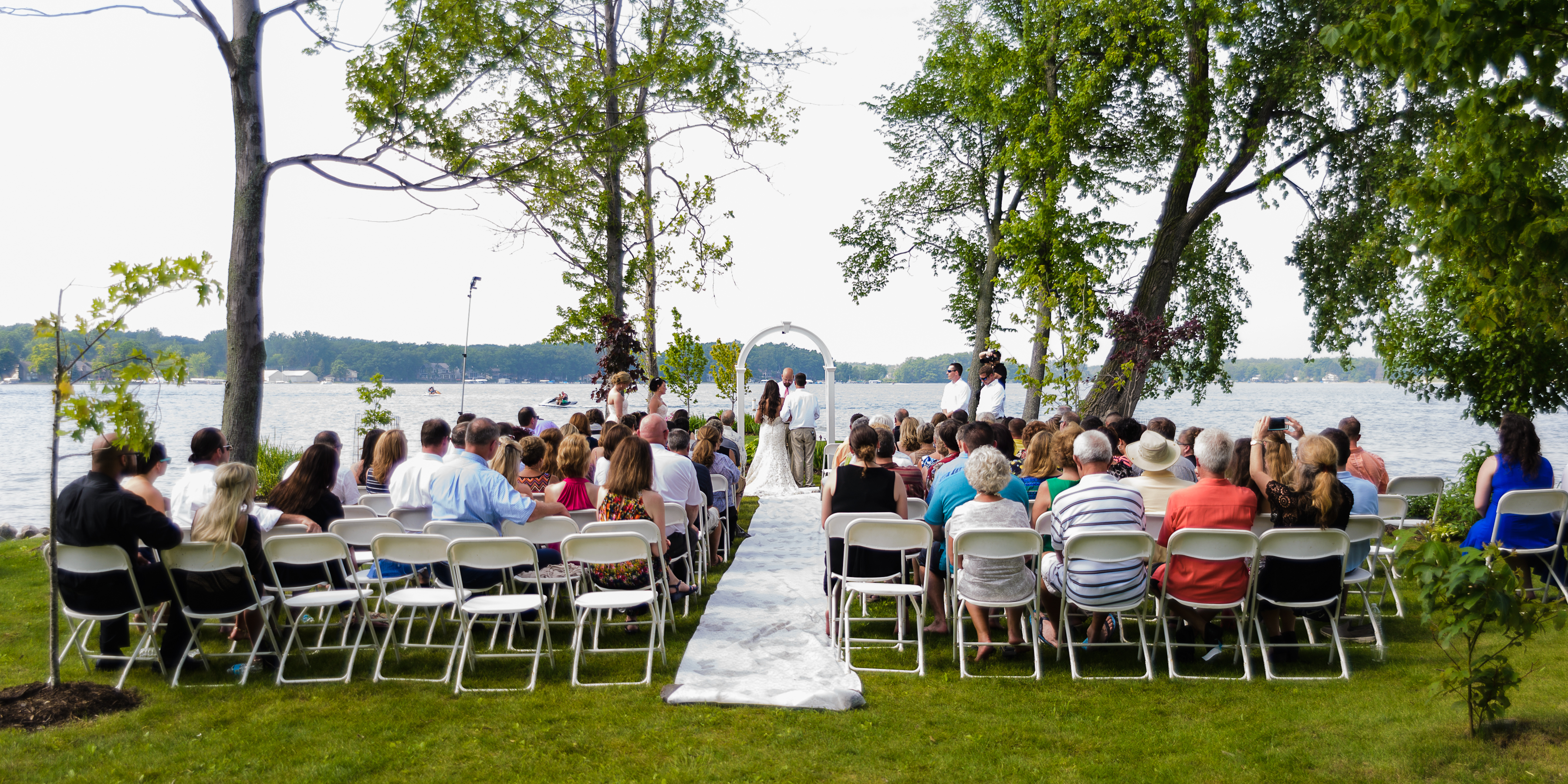 The protection of this preserve was a community-wide effort in 2006-2008 led by Bill Geiger and Bob Lewis. We host a yearly cleanup and restoration event to ready the island for the summer season. Check our events page for details on how to volunteer.
Contact our office to book your special event, camping adventure, or wedding ceremony on Kasota Island.
Koeneman Lake Nature Preserve
Nestled in the woods on the south side of Clear Lake, this preserve offers a peaceful setting to observe wildlife.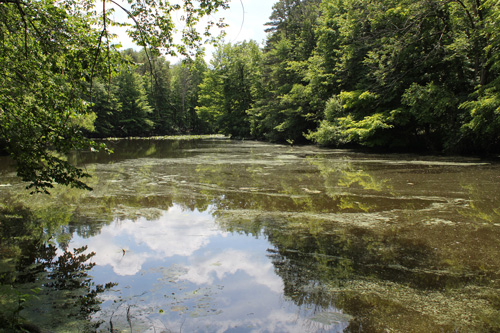 The Harry Teeters ditch flows into Koeneman Lake and allows sediment and nutrients to settle out before flowing into Clear Lake.
Lord Wetland
This wetland might be small but it has a big job of capturing and filtering water before it makes its way into Clear Lake. This wetland is named for the individual that donated it to CLTLC and will be protected in perpetuity for its important natural function.
Maple Street Preserve
Tucked away off of Maple Street, on the east side of Clear Lake, this small preserve is protected in perpetuity for its open space.
Memorial Woods
Donated in honor of Conservancy President, Paul Federspiel, by Mike and Pat Franz, the Memorial Woods Nature Preserve, located at Point Park, offers open space and a unique way to honor the passing of your loved one. Contact us for more information
Old Town Hall Park
Just up the road from the Public Beach on East Clear Lake Drive, this is great place to picnic in the shade of the large oak trees. Enjoy the short walk along the meandering path and appreciate the protected open space.
Spangler Grove
Donated to CLTLC by Ted Spangler, this property is managed as a native prairie.
The plant composition, while wild and natural looking, serves as an important function for wildlife, pollinator insects, and water filtration. The yearly burning regime helps to ensure the health of the existing native plants.
Clear Lake Lutheran Wetlands
Located down the hill from the Clear Lake Lutheran Church, this 0.6 acre property was donated by the Lutheran Church in 2021 bringing the total amount of property protected FOREVER by the Conservancy to 100 acres!
The Conservancy was honored to accept ownership of the wetlands from the Clear Lake Lutheran Church, continuing a strong community partnership between the two organizations to benefit future generations in the Clear Lake Township. While not publicly accessible, the wetlands serve the valuable role of filtering sediment and nutrients from surface and ground water before it enters Clear Lake.
Woodland Conservation Easement
CLTLC does not own this property and therefore it is not open for public use but it will remain intact and protected for its wildlife habitat and wooded character through a voluntary, legal agreement made between the Conservancy and the landowner.