What's Blooming
February 7, 2022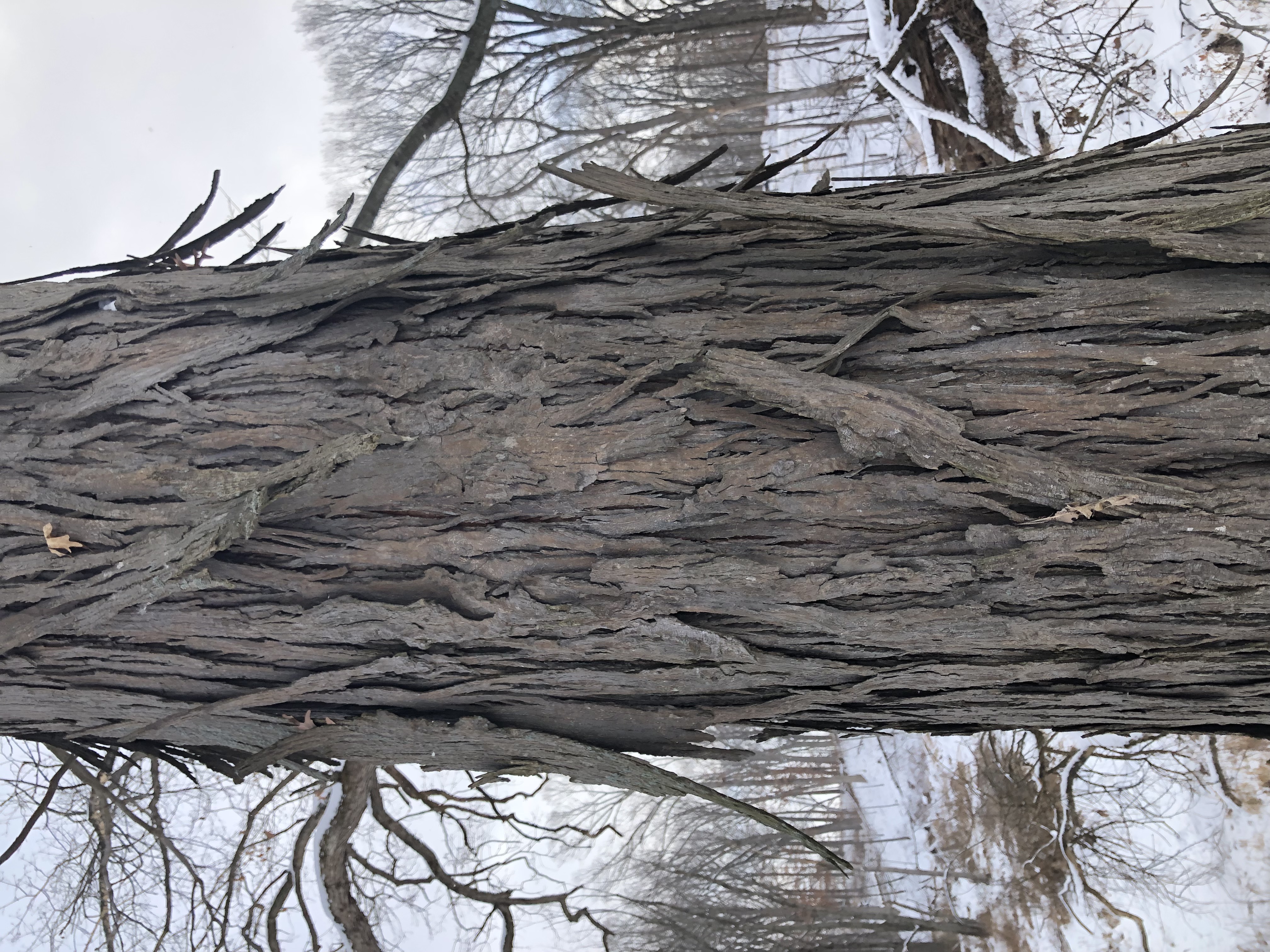 Wintery weather is upon us with snowfall of about 10 inches in Clear Lake last week. The beautiful snow is a perfect excuse to get outside and enjoy nature in one of Clear Lake Township Land Conservancy's preserves.
One interesting tree to look for along the Brennan Woods loop is the shagbark hickory (Carya ovata). Named for its distinctive "shaggy" bark that peels in long curls from the trunk, this tree species stands out during the winter months.
Shagbark hickories are an important source of food and shelter for native Indiana wildlife. The nutritious nuts that mature in fall are consumed by wildlife like deer, turkeys, and woodpeckers as they prepare for a long, cold winter. The shaggy bark crevices provide a perfect home for native bat species like the Indiana bat.
Enjoy the shagbark hickory while exploring outside this winter!