What's Blooming
December 6, 2021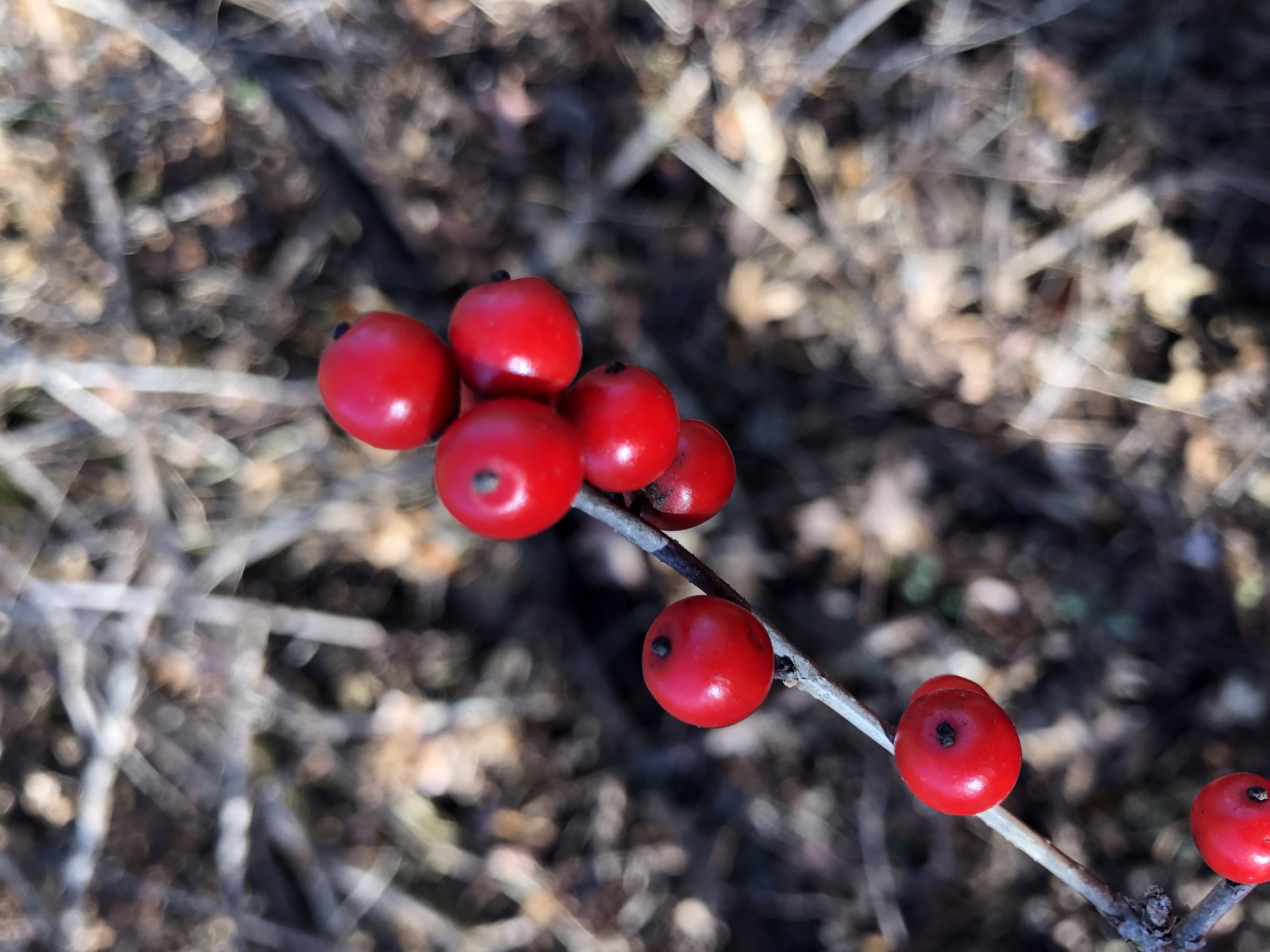 Wintery weather has already come to Clear Lake with snow showers and freezing temperatures. One bright spot among the cold weather is the brilliant red berries of Winterberry (Ilex verticillata). Also known as Michigan Holly or Black-Alder, this gorgeous native shrub produces abundant berries along the stem in late fall that persist into winter. The bright berries are wonderfully attractive, especially against a background of fresh white snow.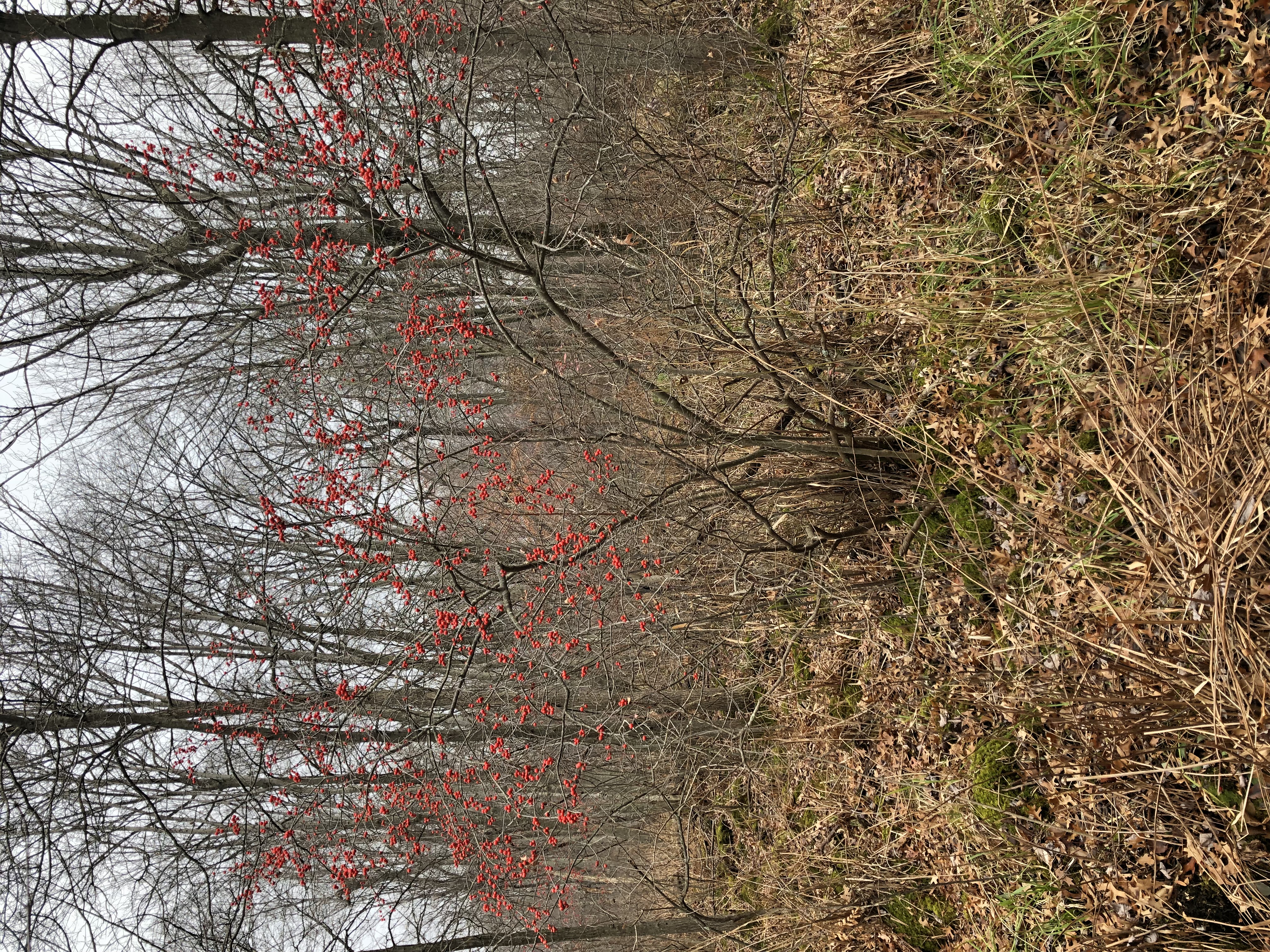 Winterberry produces clusters of white flowers in early summer and bright green foliage. This shrub, growing up to 10 feet tall, prefers sun to partial shade and medium to wet soils. It is ideal for landscaping providing winter aesthetic appeal and food for wildlife.
Take a wintery hike at Flora Husselman Trumbell Nature Area, Brennan Woods Nature Preserve and Borton Wetland Nature Preserve to enjoy this shrub up close.