What's Blooming
November 10, 2021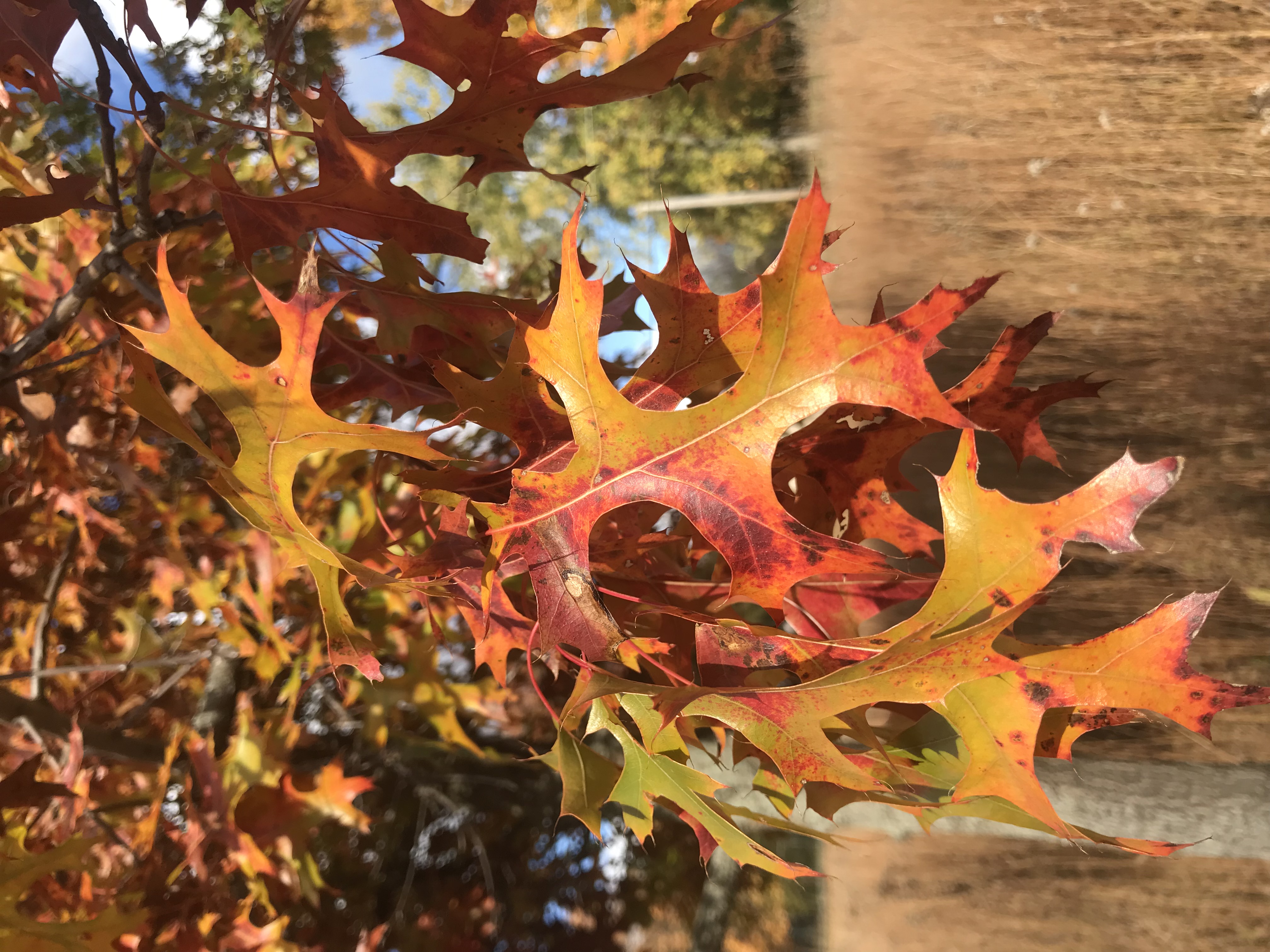 Chilly weather is here and with it has come a burst of fall colors. Oak, hickory and maple leaves are exhibiting brilliant shades of red, yellow and orange.
Oaks (Quercus spp.) are native trees in the Clear Lake watershed. They provide habitat and food for a variety of wildlife and their nutrient-dense leaves nourish the soil as the leaves compost each year.
Learn more about native trees in a 2020 Blue Paper here.
To view these beautiful fall colors up close, enjoy a walk at Spanger Grove or Brennan Woods Nature Preserve today.