What's Blooming
October 1, 2021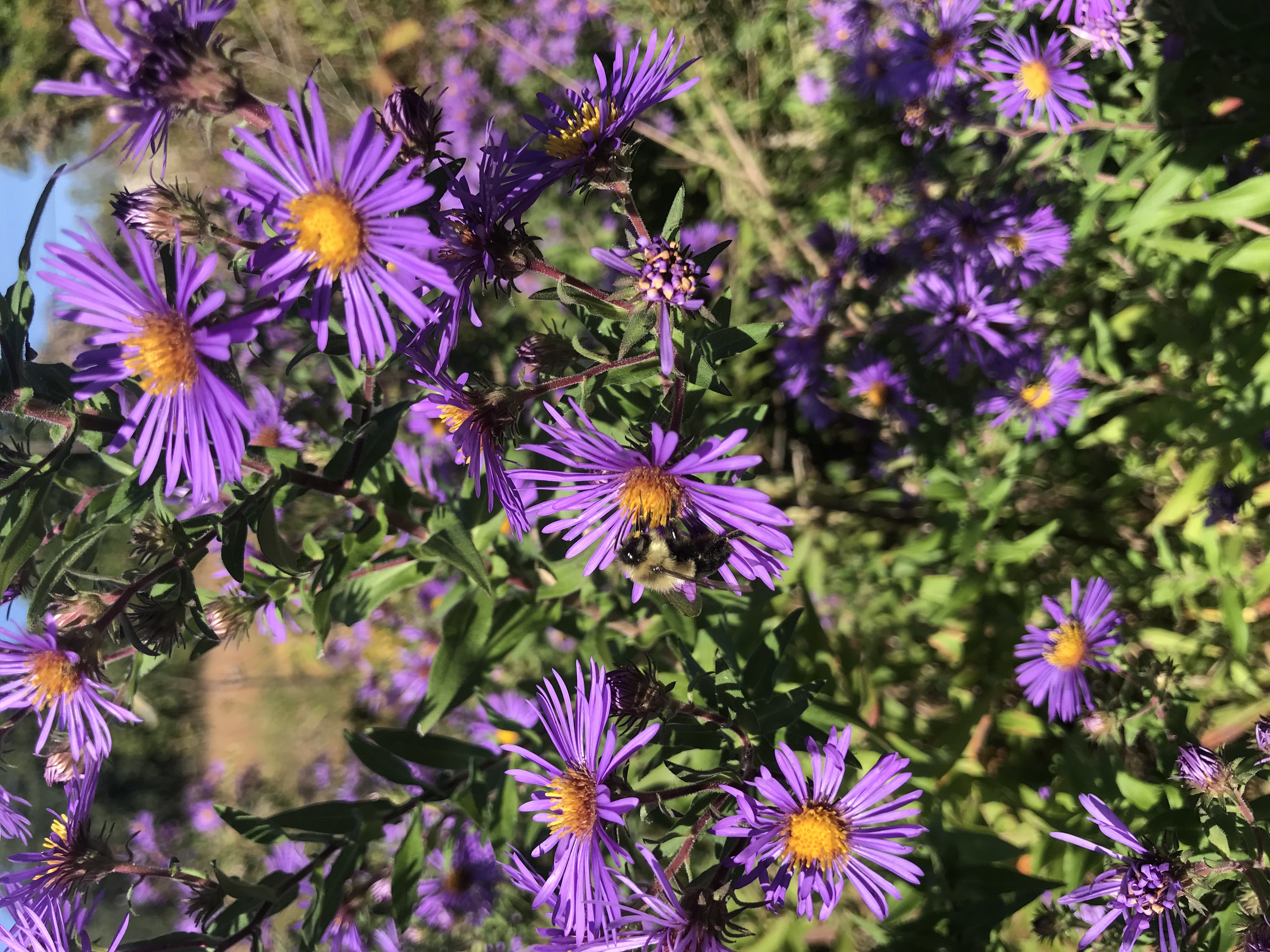 Fall has arrived and it has brought a vibrant burst of purple to our nature preserves with the blooming of New England Aster (Symphyotrium novae-angilae). New England aster is an important fall nectar source for pollinators with its multitude of flowers late in the year. The dark purple flowers with a yellow-orange center are very attractive to a variety of pollinators including butterflies.
New England aster is easily grown and will thrive in most soil conditions. It enjoys full sun but can tolerate partial shade. This bushy aster can reach heights of 5 feet.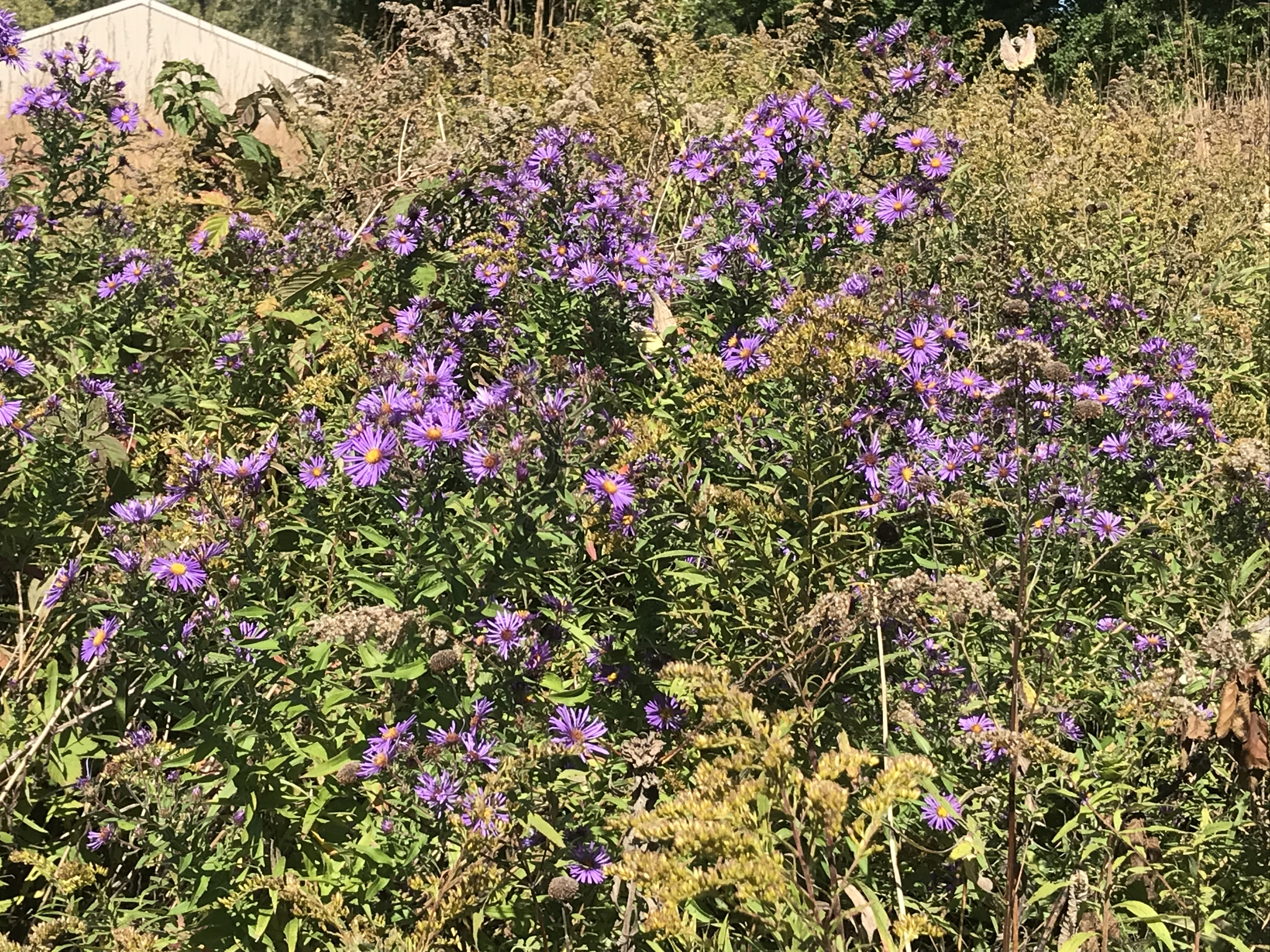 New England Aster makes a wonderful addition to a fall garden. To control this plant's height and reduce the need for staking, cut plant back in July. This will reduce its overall height but will not reduce the beautiful blooms!
To see this aster up close, please visit Spangler Grove and Brennan Woods Nature Preserves.