What's Blooming
July 7, 2021
As summer heats up, milkweeds begin to bloom showing off their variety of flower color, plant shape and preferred habitat. There are three milkweed species commonly seen in Clear Lake Township Land Conservancy preserves. They are Common Milkweed, Butterfly Milkweed and Swamp Milkweed. All three are in full bloom right now.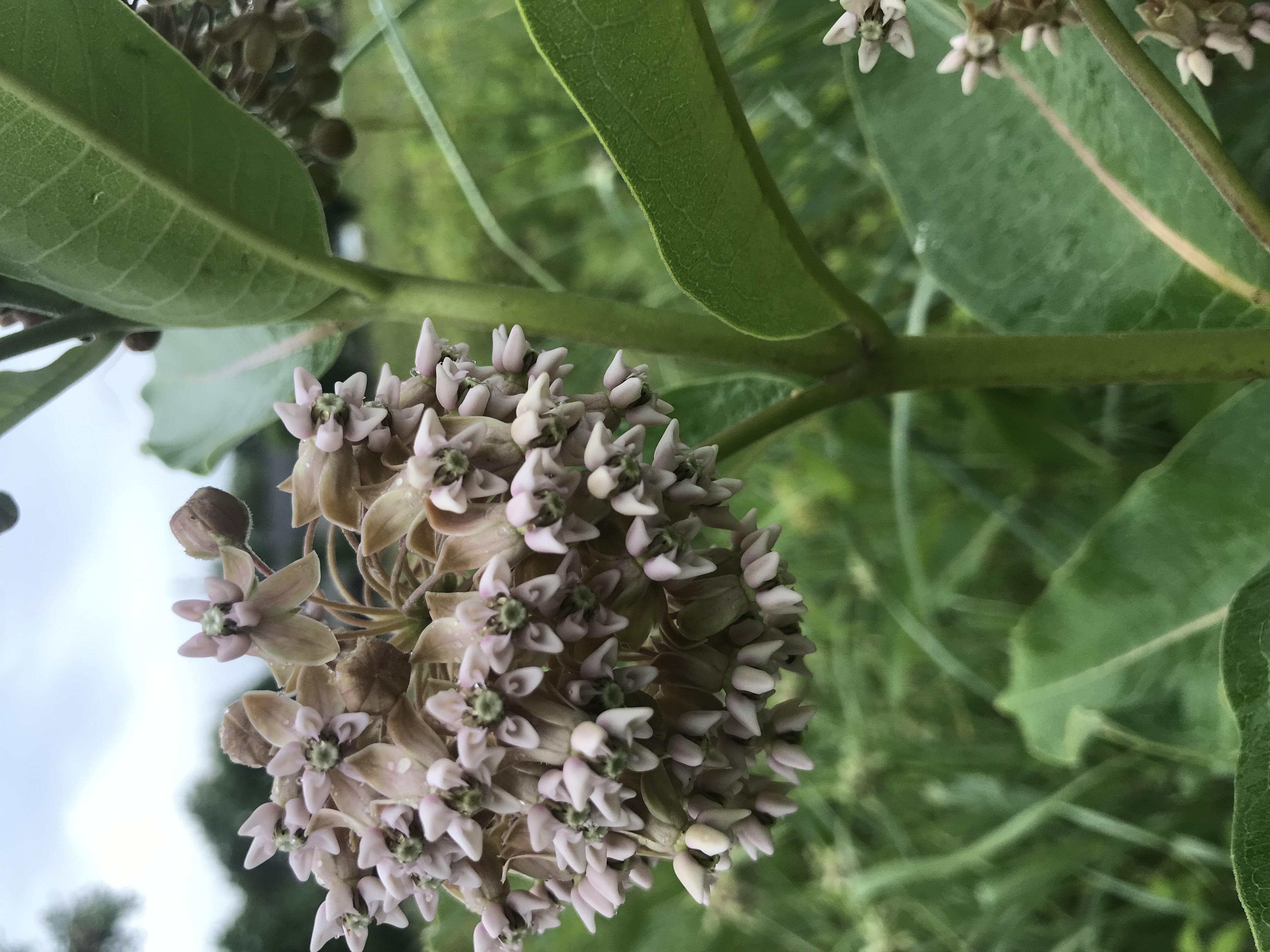 Common Milkweed (Asclepias syriaca) is as the name indicates…common. This beautiful flowering plant can be found along roadsides, in ditches and agricultural fields. Even though this plant is common, it is very important for our native insects. It is a host plant for the monarch butterfly caterpillar and its lovely soft pink flowers attract a variety of pollinator insects. For more information on pollinators see the recent edition of the Blue Paper here. Common milkweed is typically about 3 feet tall and can grow in most habitats that have abundant sunshine. You can see common milkweed at Spangler Grove Nature Preserve.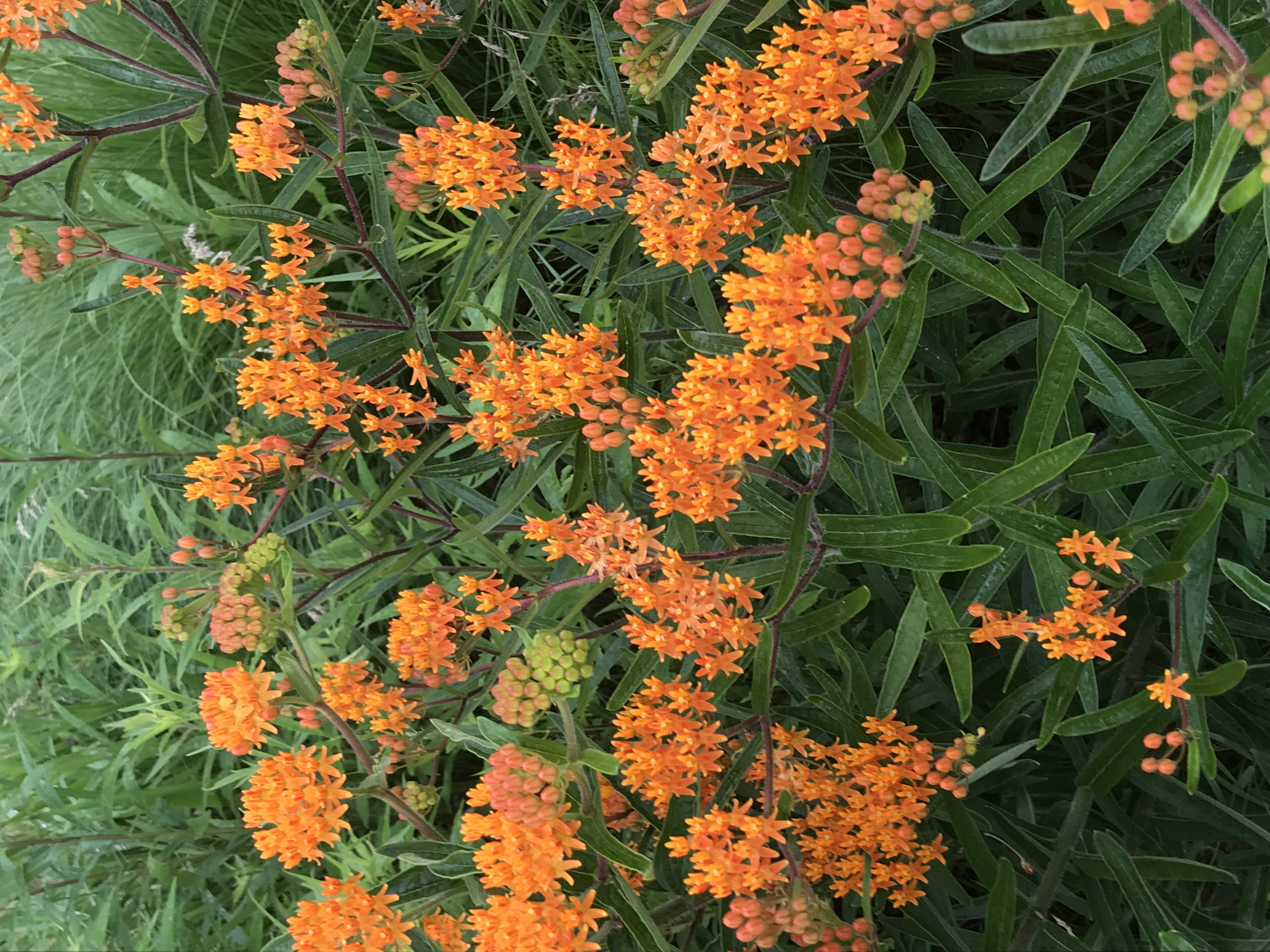 Butterfly Milkweed (Asclepias tuberosa) is the most vibrant of the milkweeds with its showy orange flowers. This plant is also smaller than the other milkweeds coming in around 2 feet tall. Butterfly Milkweed likes to grow in sandy, drier soils forming an attractive mound. You can see Butterfly Milkweed's spectacular orange blooms at Spangler Grove Nature Preserve and along the trail at Brennan Woods.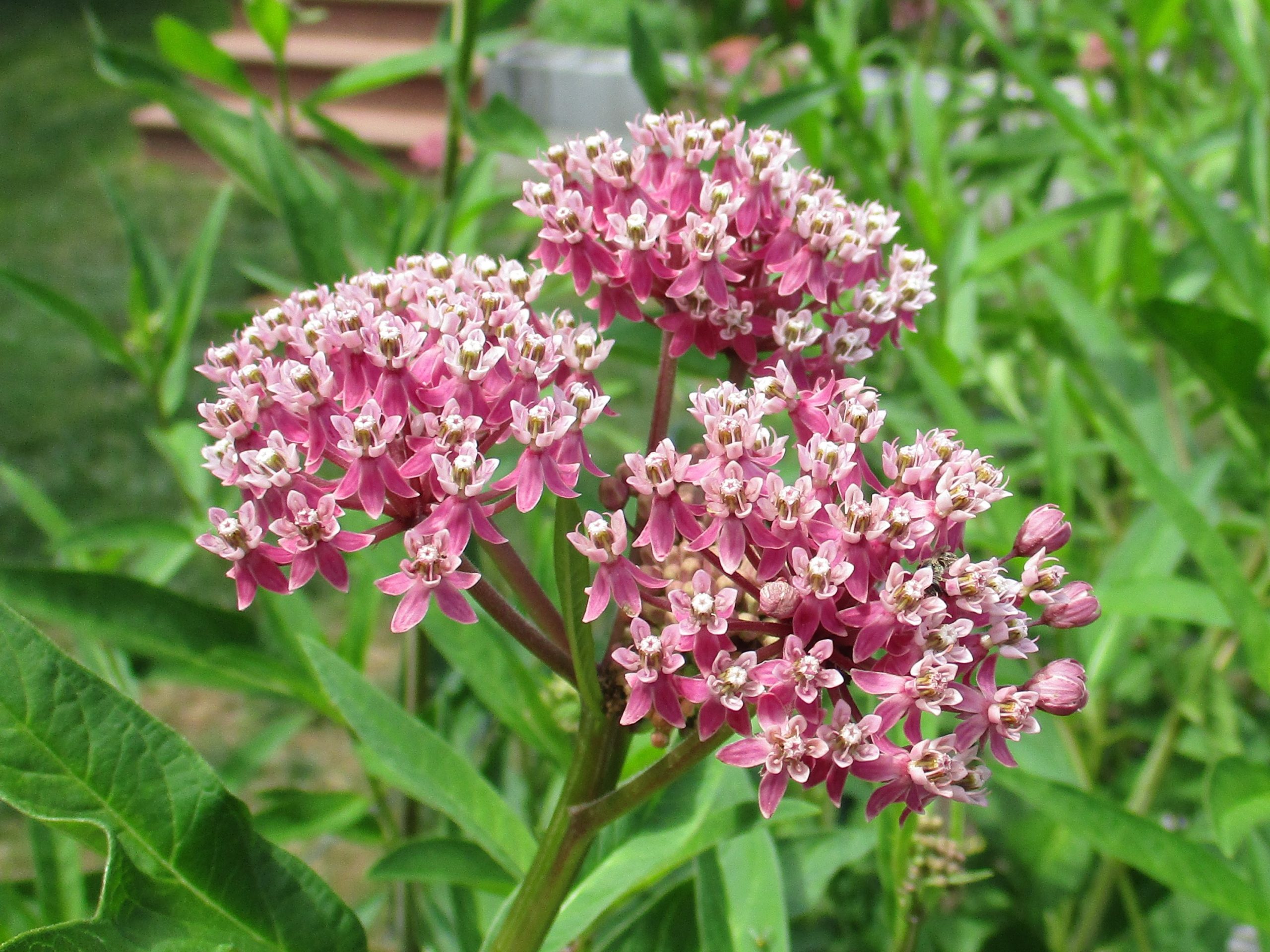 Swamp Milkweed (Asclepias incarnata) is similar looking to common milkweed at first glance. However, Swamp Milkweed tends to be a bit taller (4 feet) and its blooms are a darker rose pink in color and sit upright on the plant rather than off to the side as the blooms of Common Milkweed do. Swamp milkweed's leaves are also much narrower than the leaves of Common Milkweed. Swamp milkweed also prefers wetter soils and can be found in the fen at Brennan Woods.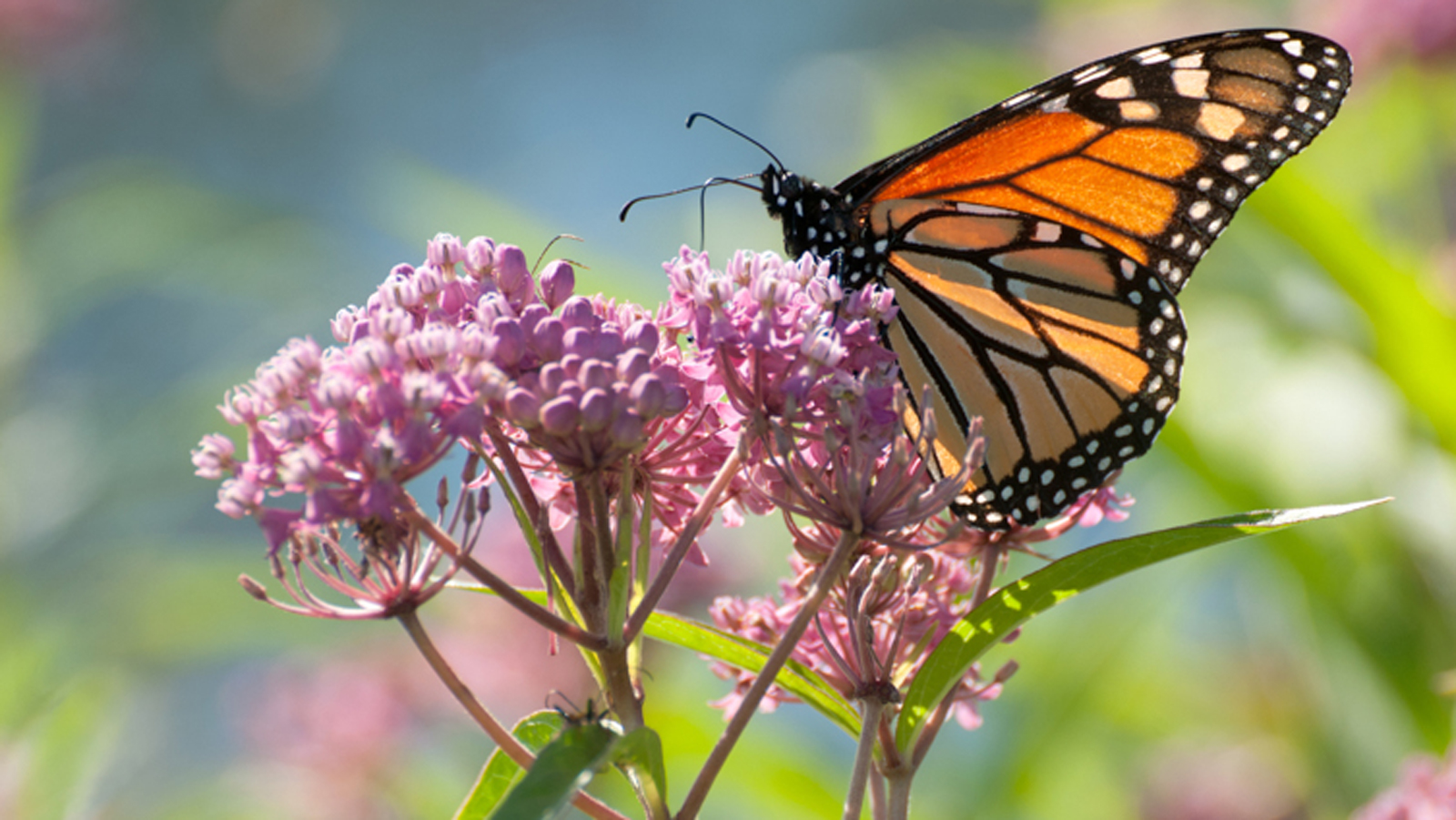 All milkweed species are the larval host plants for the monarch butterfly. The monarch butterfly is a large, showy orange and black butterfly with white dots along the wing edges. The monarch butterfly has the most highly evolved migration route of any moth or butterfly according to the World Wildlife Fund. Each monarch butterfly contributes towards the up to 2,500 mile migration the species takes from the forests of the United States and Canada to the forests of Central Mexico where they hibernate. Unfortunately, habitat loss and climate change have contributed to a reduction in monarch population. You can help by considering adding one of our beautiful, native milkweeds to your garden.
Photo Credits:
Milkweed 4 Monarchs
Environment Texas