What's Blooming
March 3, 2022
Winter weather is hopefully starting to ease, and spring will officially begin this month. As we await spring wildflowers, lets take a final look at the beauty of seed heads that remain standing through the winter.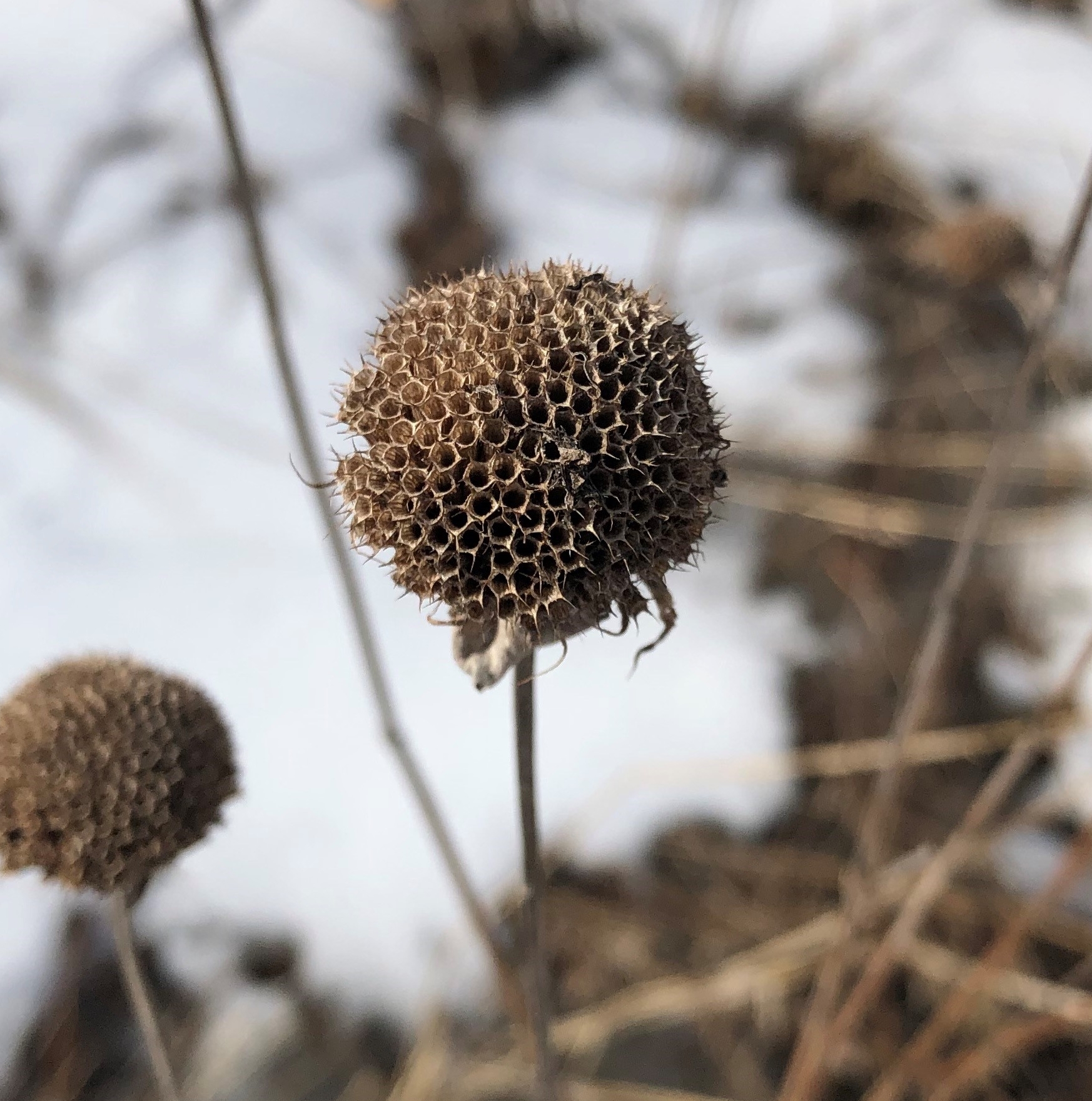 Bergamot (Monarda fistulosa)
Bergamot is a bee-magnet in the summer but winter allows us to look closer at the shape of this unique plant. Bergamot seed heads consist of small tubes easily seen in the winter months. Each tube is actually an individual flower. The small, fragrant flowers cluster together at the end of the stems July through September.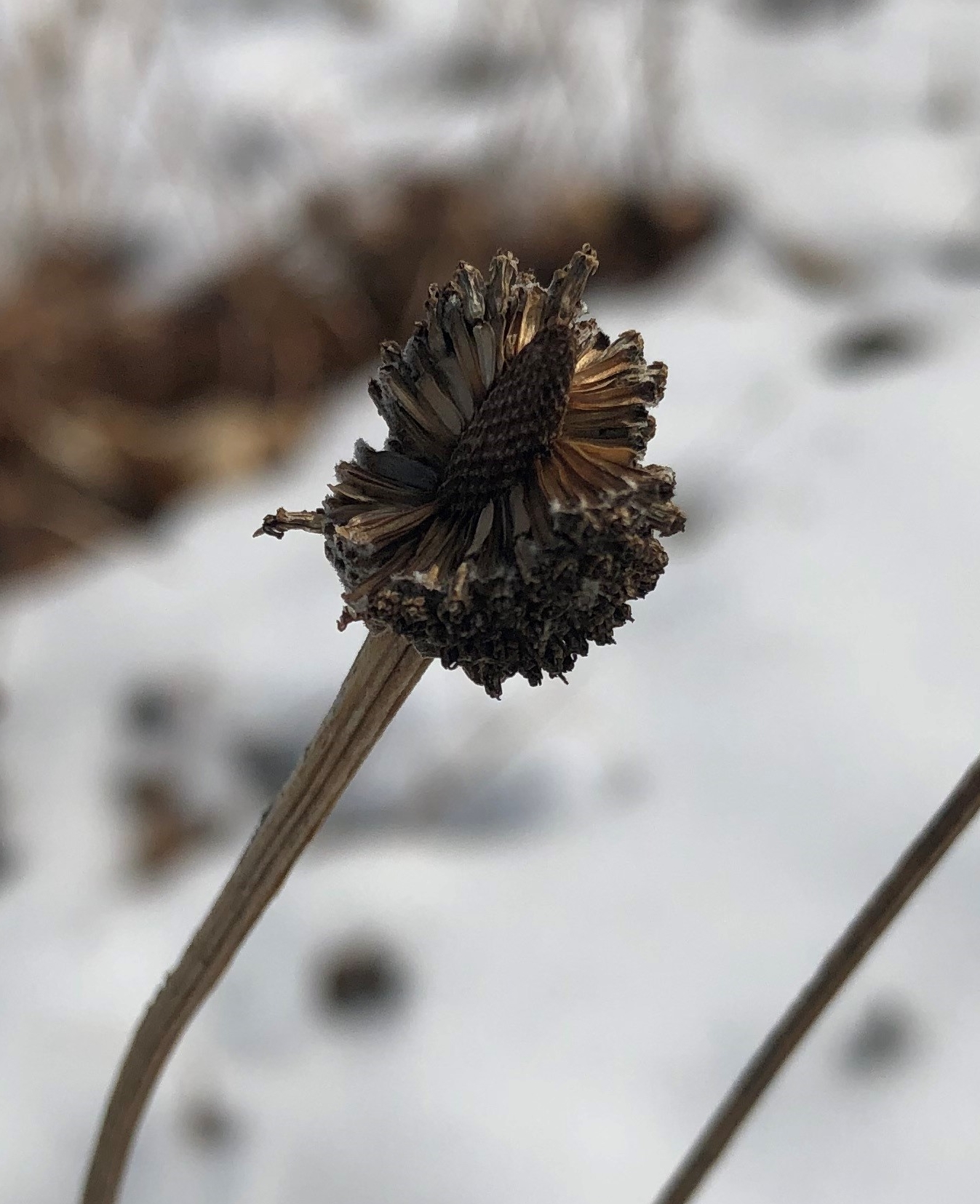 Gray Headed Coneflower (Ratibida pinnata)
Gray Headed Coneflower is a prairie garden staple with graceful stems and cheerful yellow flowers July through September. In winter, the seed heads are fragrant clusters with large seeds attracting a variety of native birds.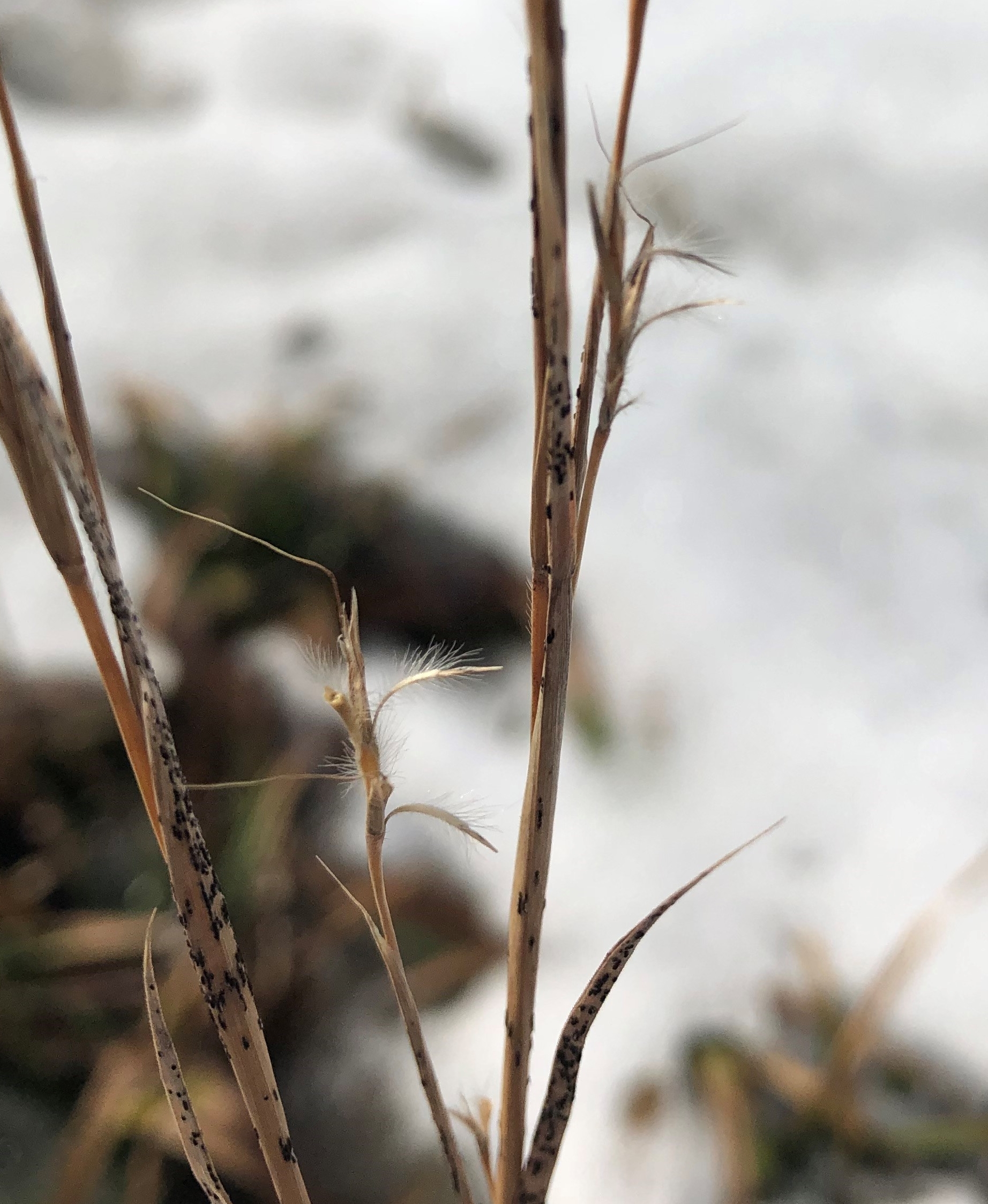 Little Bluestem (Schizachyrium scoparium)
Little Bluestem is a common, native grass enjoying Indiana's dry, sandy soils. The blue-green stems gradually turn to a copper color in fall as it's wispy seeds emerge and float away in the wind.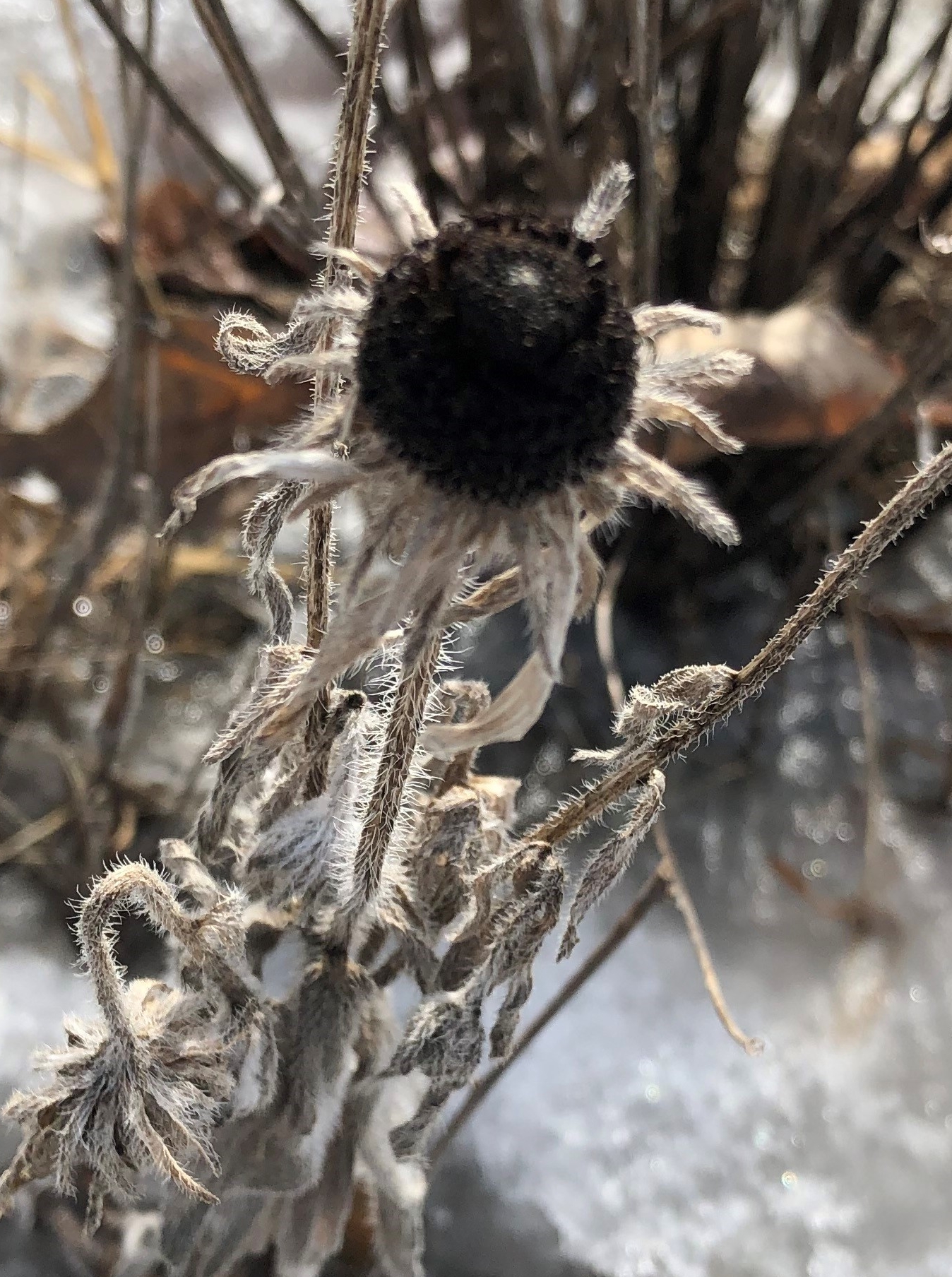 Black-Eyed Susan (Rudbeckia hirta)
Black-eyed Susan is another prairie favorite with bold, yellow flowers present all summer. In winter, the scratchy stems of Black-eyed Susan host a large seed head surrounded by shriveled petals while retaining the flower shape.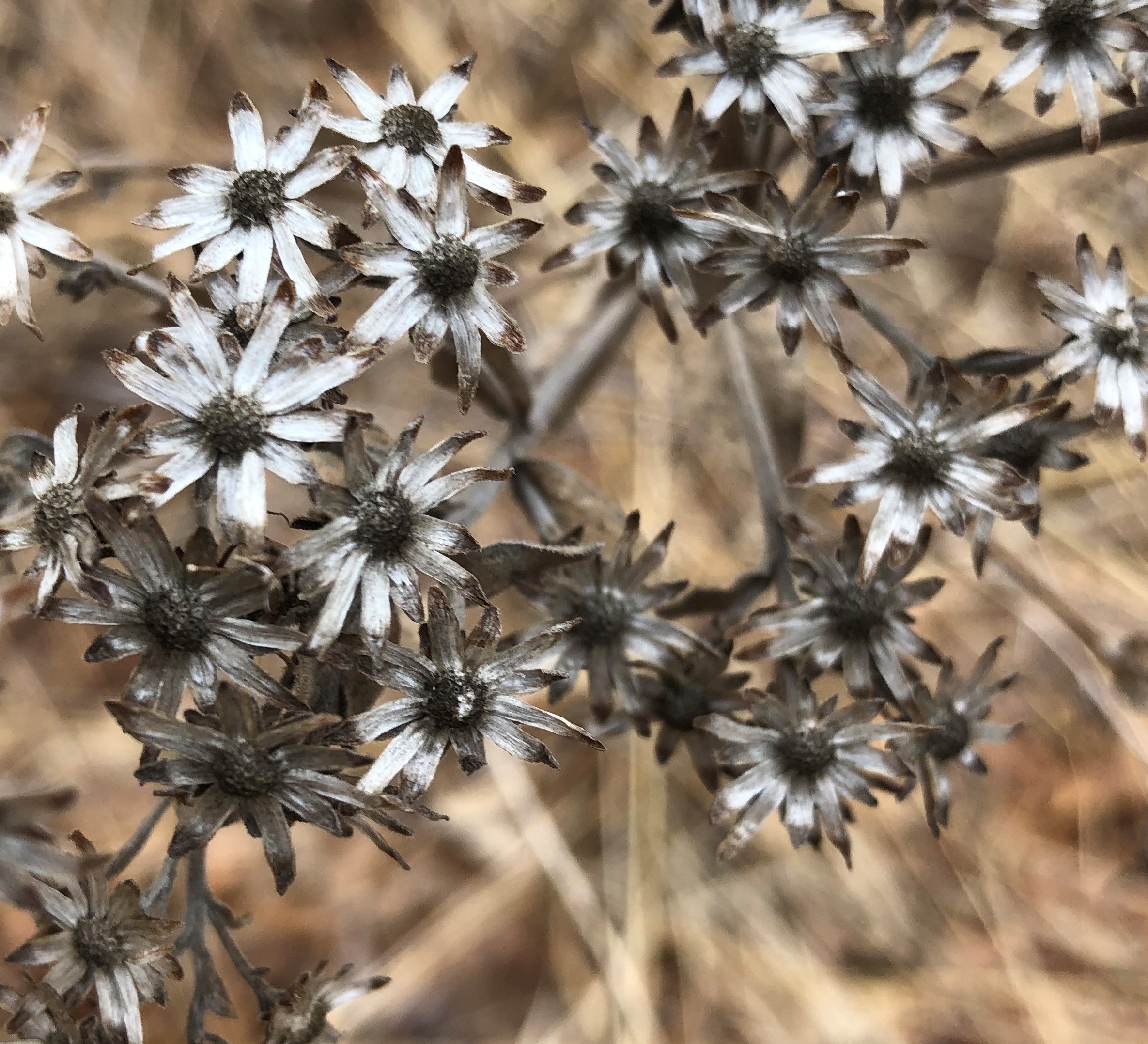 Stiff Goldenrod (Oligoneuron rigidum)
Stiff Goldenrod is a fall favorite with large clusters of yellow flowers from August to October. After the fluffy seeds float away on the wind, beautiful flower shaped plant remnants are left for us to enjoy all winter.