Watershed Diagnostic Study Project Updates
May 25, 2023
YEAR 3 (2023)
Putting the CLEAR back in Clear Lake.
Some good news on the water quality front: The Clear Lake Township Land Conservancy received a grant to help us work toward one of our key priorities: keeping our water quality pristine. Below are excerpts from the Midwest Glacial Lakes Partnership (MGLP) April 2024 news release announcing a grant studying Clear Lake. The funds are to be used in 2024 and 2025.
"A major challenge for Clear Lake is to accurately quantify and understand lake external and internal nutrient and sediment loadings. This data is essential to improve or maintain the trophic status of the lake and fish habitat. Partnering with Ecosystems Connections Institute, MGLP will install a full water quality gage station at two major lake inflows and one partial gage station at the lake outflow. This study will provide data to improve water quality in Clear Lake and will be threaded into a forward-thinking education/outreach program to build a cultural conservation bridge that will create lasting conservation partnerships for Clear Lake watershed restoration and protection."
WHAT'S NEW
Full Water Quality Gage Stations have been installed at the Harry Teeters Ditch inflow and at the Cyrus Brouse Ditch inflow. Water samples are now automatically being collected for analysis. A partial gage station continues to be maintained at the Round Lake exit.
The full gage stations measure key parameters including: Phosphorus, Nitrogen, and sediment loads for the water samples, and rainfall, water temperature, air temperature, and volume of water flow on the ditch inflow.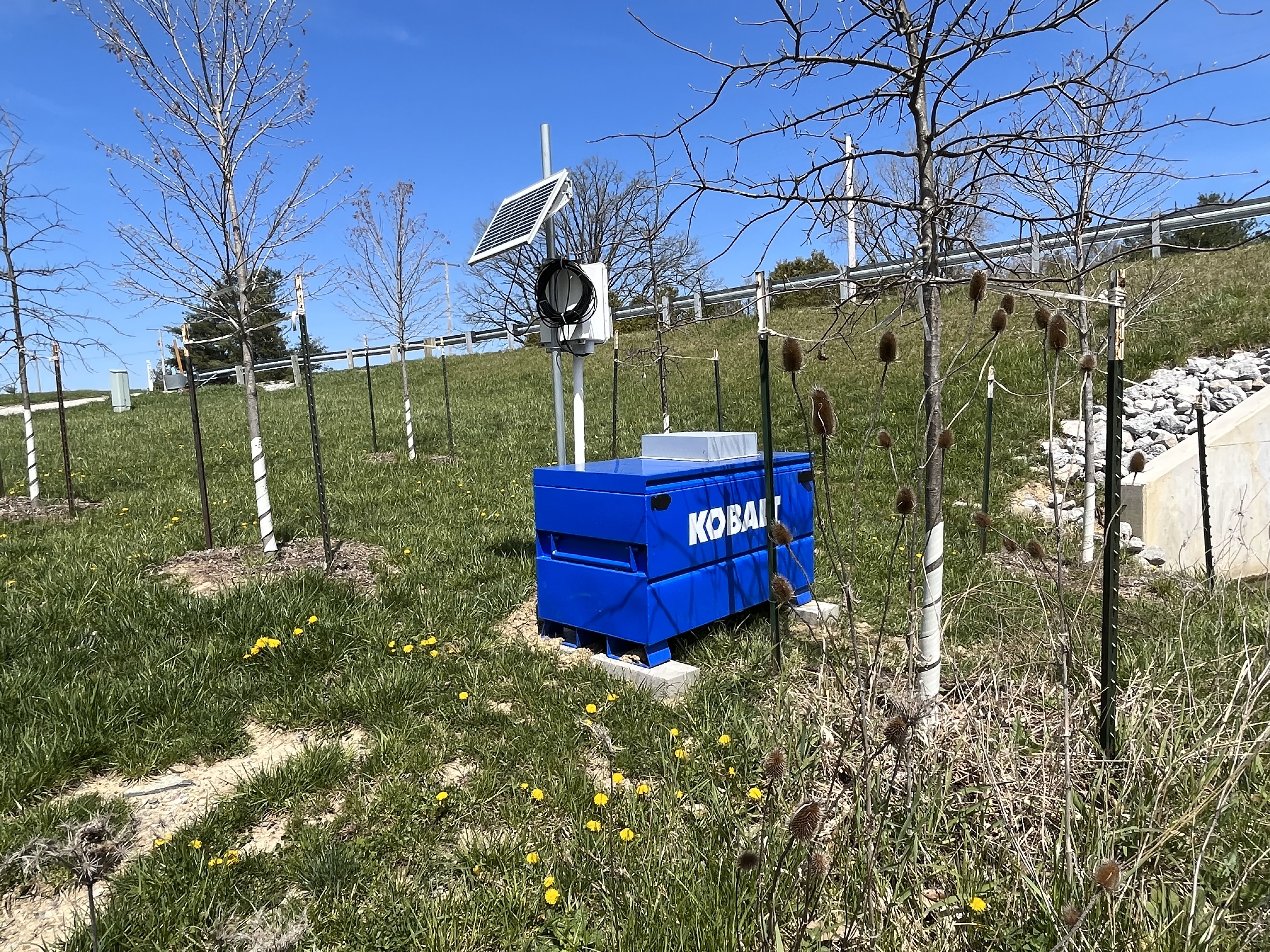 The full Water Quality Gage Stations located on Settler's Wetland adjacent to the Cyrus Browse ditch (pictured above) and on the corner of South Clear Lake Drive & East Clear Lake Drive adjacent to the Harry Teeters Ditch (pictured below).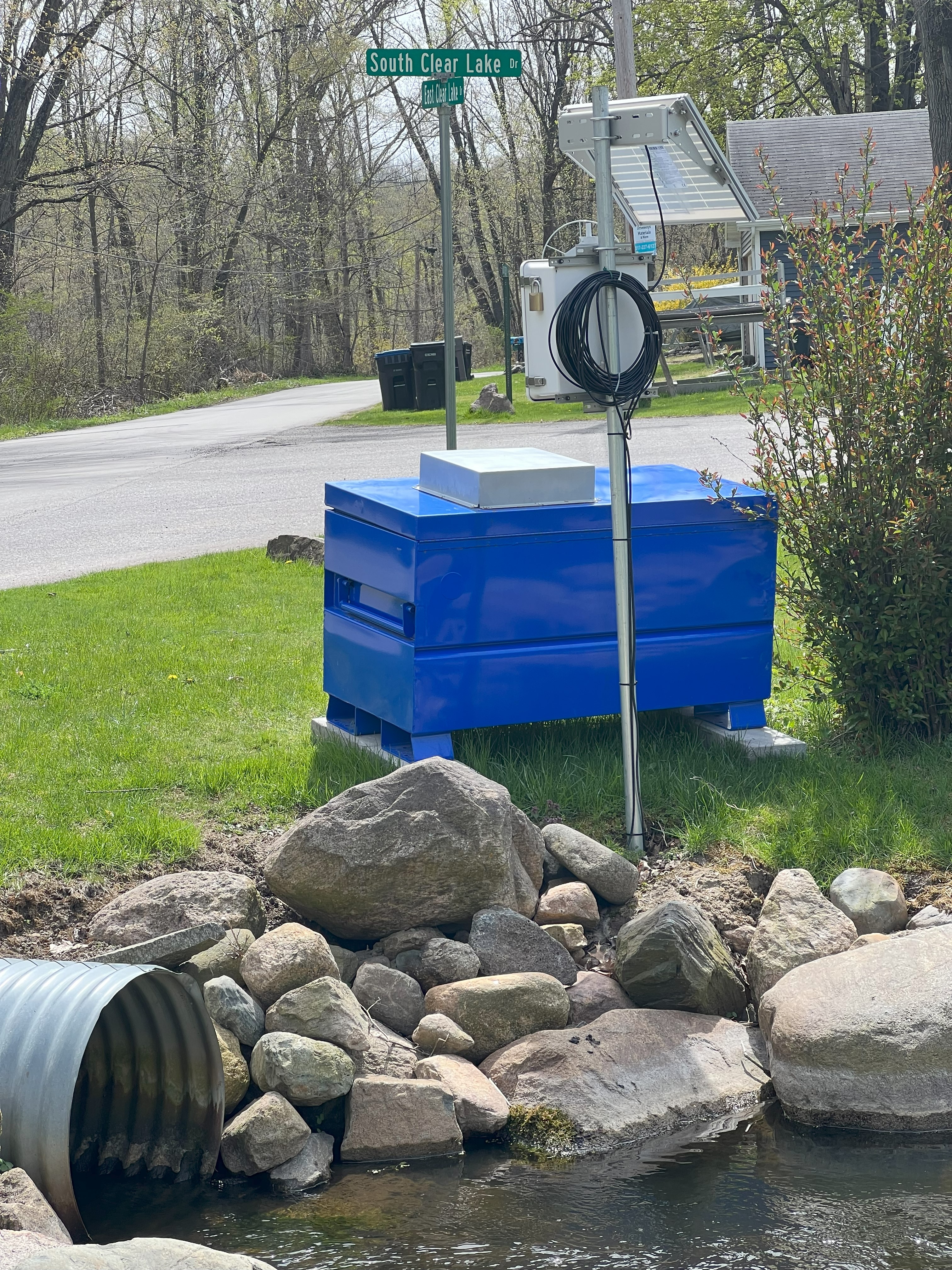 Pictured below is the partial gage station at the Round Lake exit.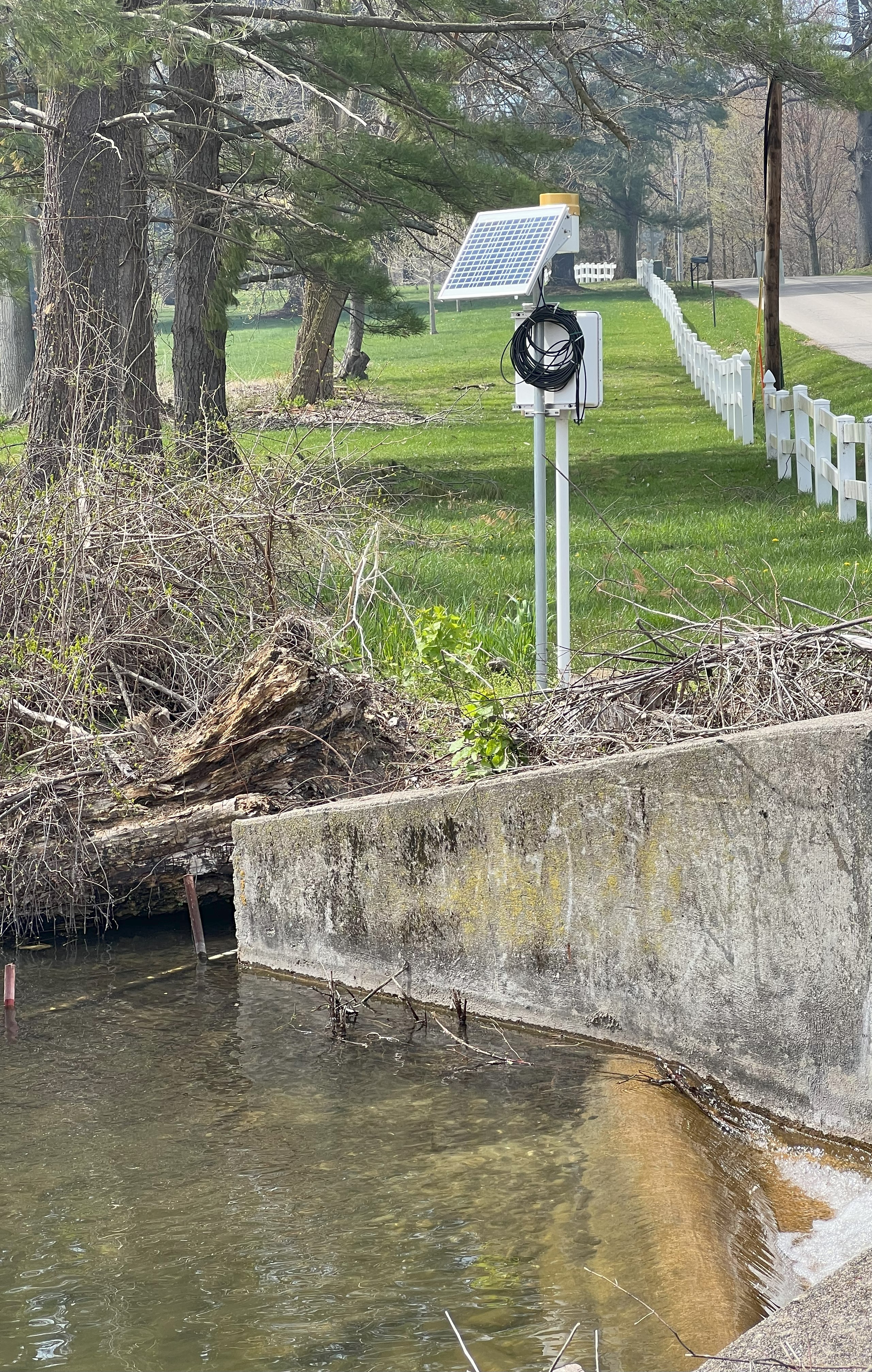 Contact our office to learn more or support this project!