"Water quality checks out!" says local Knee-high Naturalists.
Knee-high was tons of fun last week! Dana read us a great book and then we tested the pH, turbidity, temperature, and dissolved oxygen in Clear Lake with Bridget Harrison, CLTLC's Executive Director.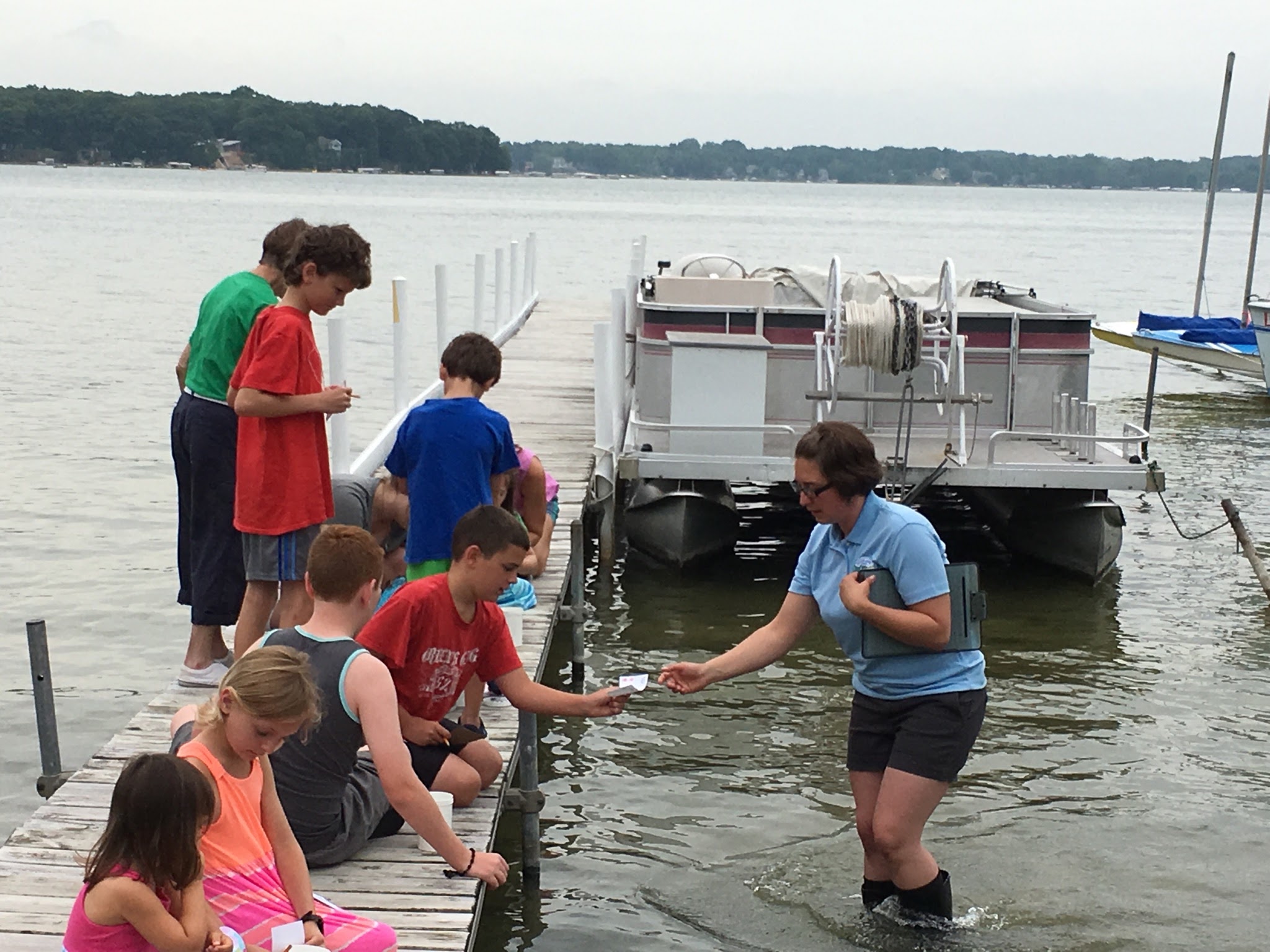 Join us at the Clear Lake Marina this Wednesday, July 13th from 10-11:30, for a morning of dockside fishing and learn about the fish in Clear Lake! Bait and poles provided. Led by Ted Bohman, Ken Goeckel, and our friends from Pokagon State Park.