Town of Clear Lake goes native!
August 18, 2021
Partnering with the Steuben County Soil & Water Conservation District and the Town of Clear Lake, additional pollinator habitat was installed this summer! Funding support from the Clean Water Indiana Urban Grant program supported the conversion of turf grass to a tenth of an acre of native pollinator habitat at Clear Lake Town Hall.
You may have noticed the dead grass this summer back by the barns.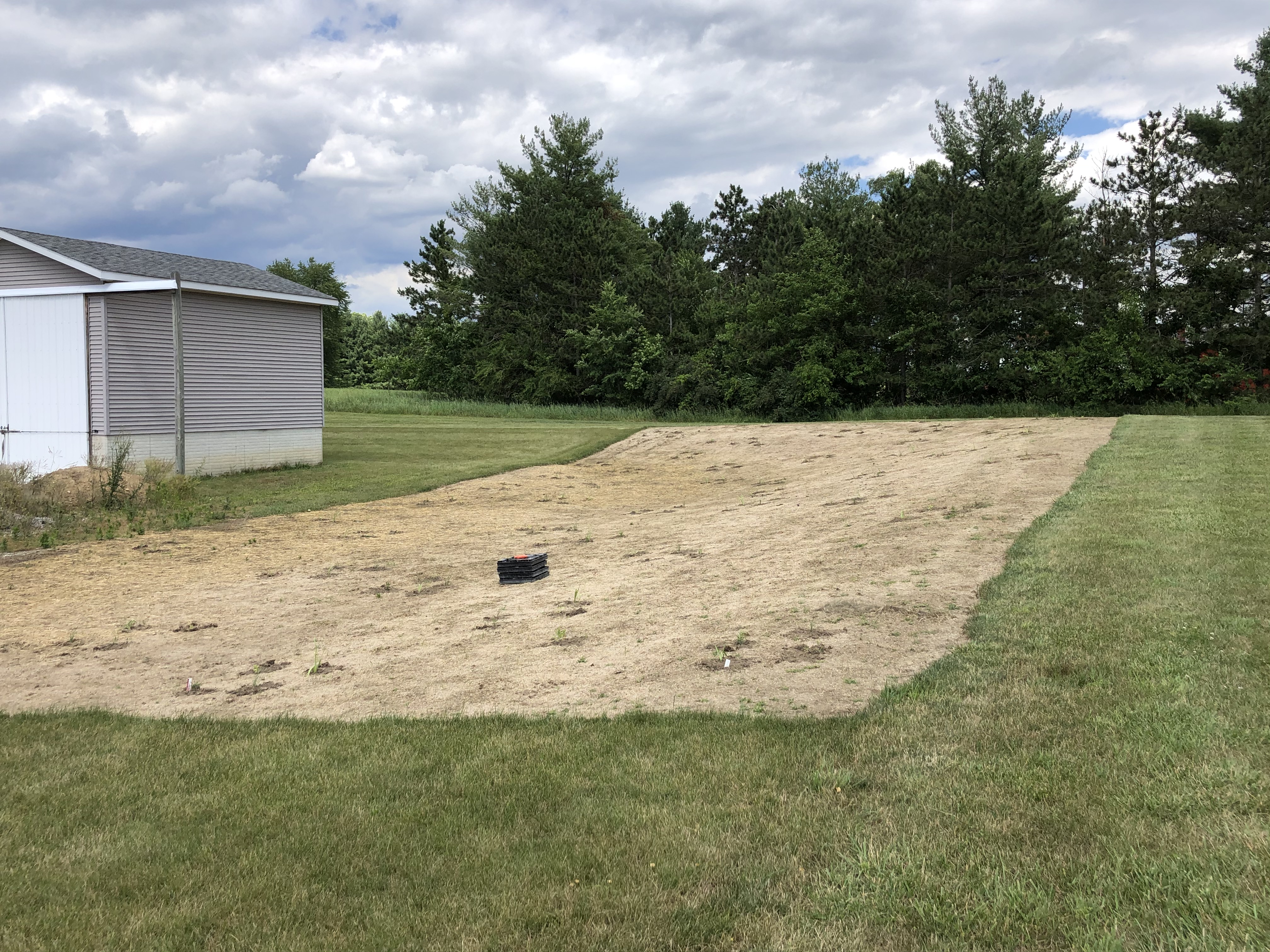 Photo Credit: Fred Wooley.
The area was herbicded and native seed was spread and plant plugs installed to create the pollinator patch!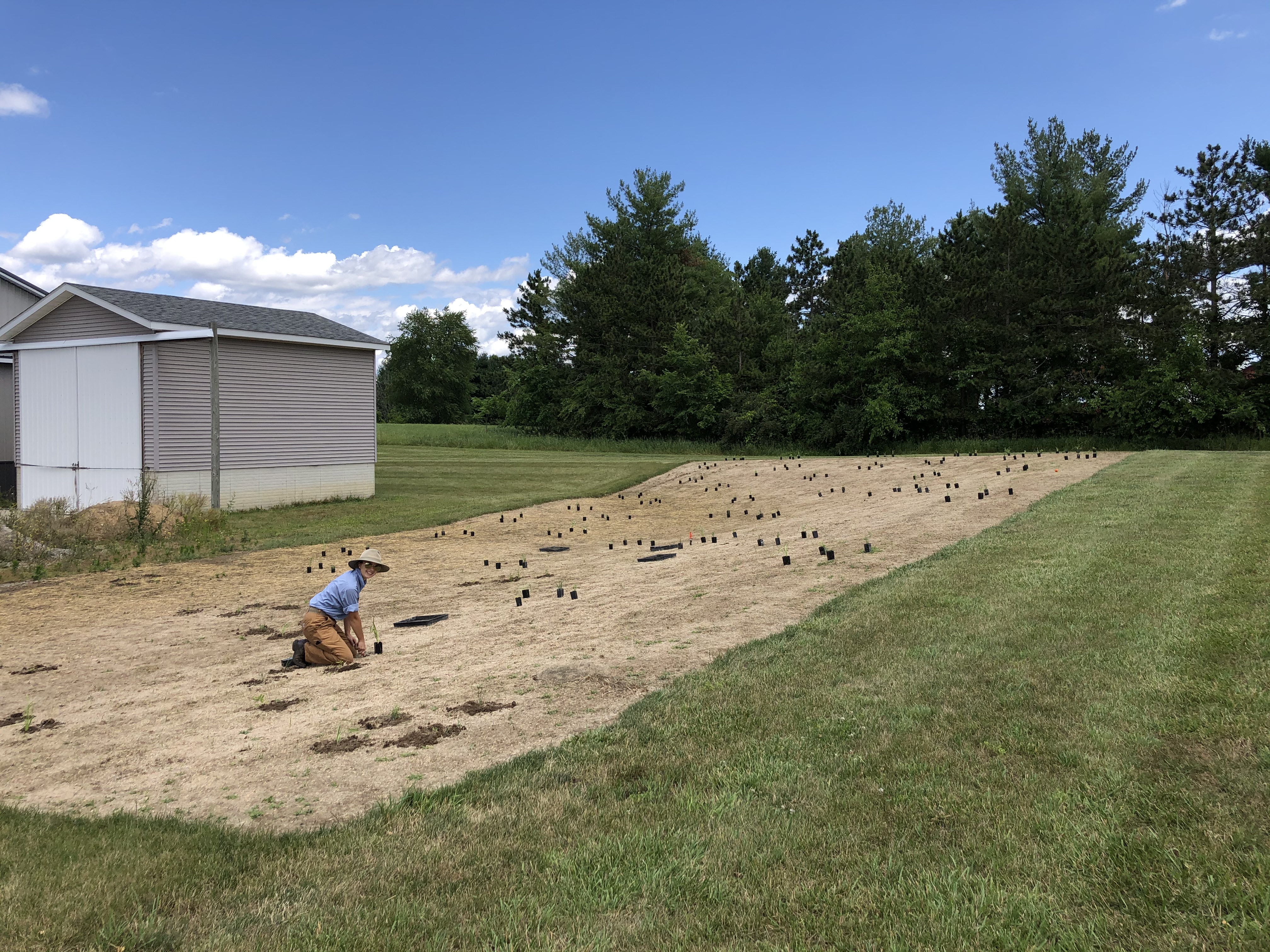 Photo Credit: Fred Wooley.
In the next year or two, you can expect to see familiar flowers including lupine, mountain mint, yellow coneflower, goldenrod, spiderwort, and many others.
From information from the Pollinators Partnership (www.pollinator.org) we learn that between 75 and 95% of all flowering plants need help with pollination. Pollinators provide this wondrous service. To what? To over 180,000 different plant species and 1200 agricultural crops. Are we affected? Well, one third of every single bite of food that we eat is there because of the diligent work of those busy pollinators.
At least 130 fruit and vegetable crops – including some of your favorites – would not be present without our insect pollinators. Without them there would be no Apples, Blueberries, or Cherries (and that is just at the beginning of the alphabet). In addition, there would be no – oh my! - no chocolate and no coffee!
We celebrate the Town of Clear Lake's support of native habitat for our pollinators!