Sweet & Stylish Support - CLEAR THINKING Issue 44
July 22, 2022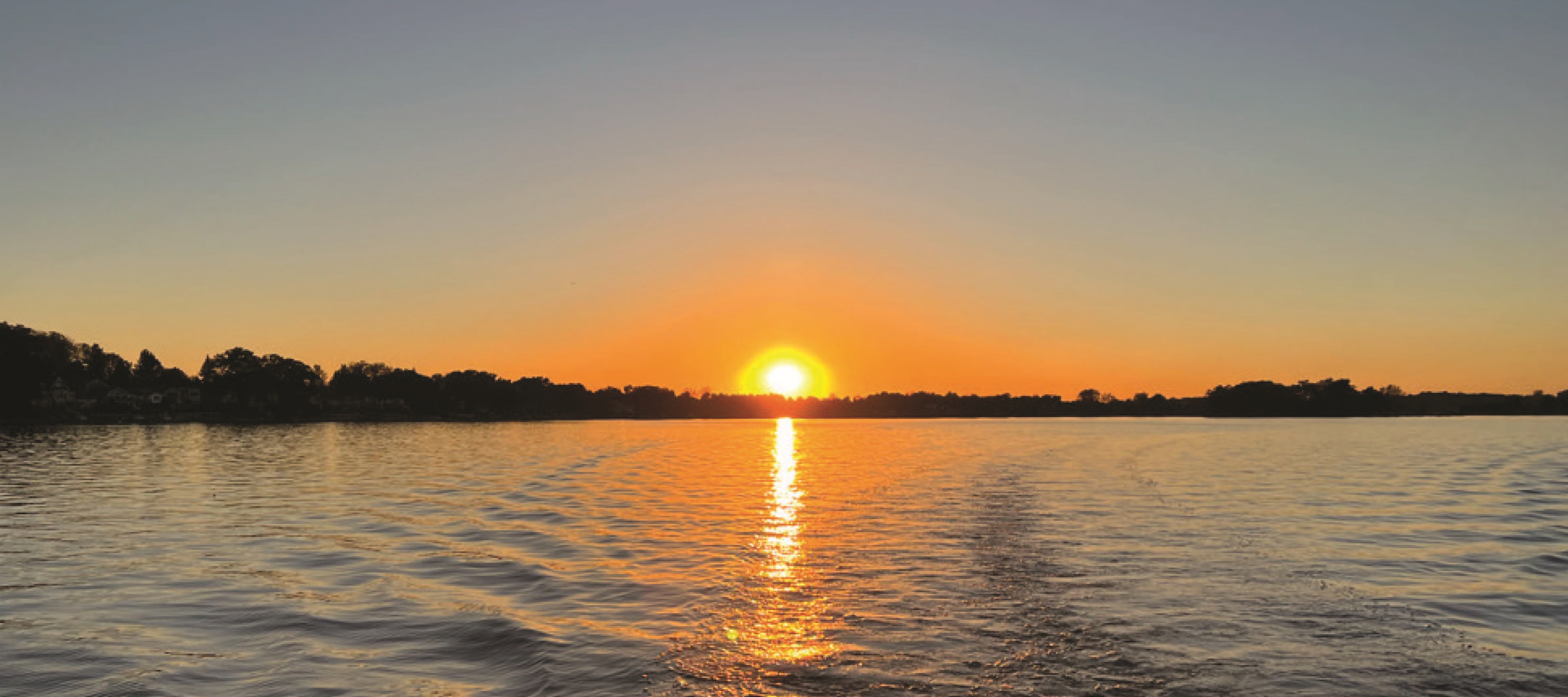 The Soirée on the Water held June 25th at the Clear Lake Yacht Club set new records for support and attendance for the Conservancy. The food from Bon Appetit was so delicious and the desserts went fast. The band, Rae of Light, made terrific music for listening and dancing.
With your generous support, over $97,000 (after expenses) was raised for the Conservancy's work and mission! We are thrilled and grateful.
Kudos to Board member Nancy Webster and the Development Committee, who envisioned this "evening gathering for conversation or music". Best of all, they turned it into an educational moment as most of us looked up the definition so we could pronounce it [SWA-ray]! The Event Committee included Brandy Brown, Barb Wenger, Laurie Sellers, Alison Rhinehart, Brian Weber, Lona Pritchard, Jim Horein, Amy Michael, and Zach Dean. These folks are awesome! Please thank them when you run into them throughout the summer. A full list of event volunteers appears later and every person contributed to the enjoyable evening.
Our sponsors deserve your recognition, too. The full list is inside the newsletter but we especially thank Star Homes and our lake neighbors, Gregg and Shawn Richhart, for topping the sponsor list along with a special friend of the Conservancy who wishes to remain anonymous but is so very appreciated by the Conservancy.
Want to know who bought a particular auction item you were following? The full list of auction item donors and winners is also inside. The silent auction included almost 40 items and created spirited bidding. Don Luepke once again served as our Conservancy auctioneer to showcase four spectacular Live Auction items. The evening was so lovely that we decided to move the bidding outdoors! It was great fun for everyone.
Now that we've kicked off the summer in sweet style, we'll turn our attention back to our major projects. We'll keep you updated regularly on the Eurasian watermilfoil treatment and the Watershed Diagnostic Study.
We share an irreplaceable treasure. With your continued generous support, we'll do everything we can to make sure our future generations enjoy it, too.
View all of our very generous supporters and donors in the full newsletter PDF linked below: