Spotlight On Volunteers
November 3, 2021
Volunteers make such a difference in the Clear Lake Community. On the weekend of October 8-10, 2021, eight men from Sidney, OH enjoyed a weekend at Clear Lake and made improvements to Elizabeth Hanna Nature Preserve, a Conservancy property located on the eastern side of Clear Lake.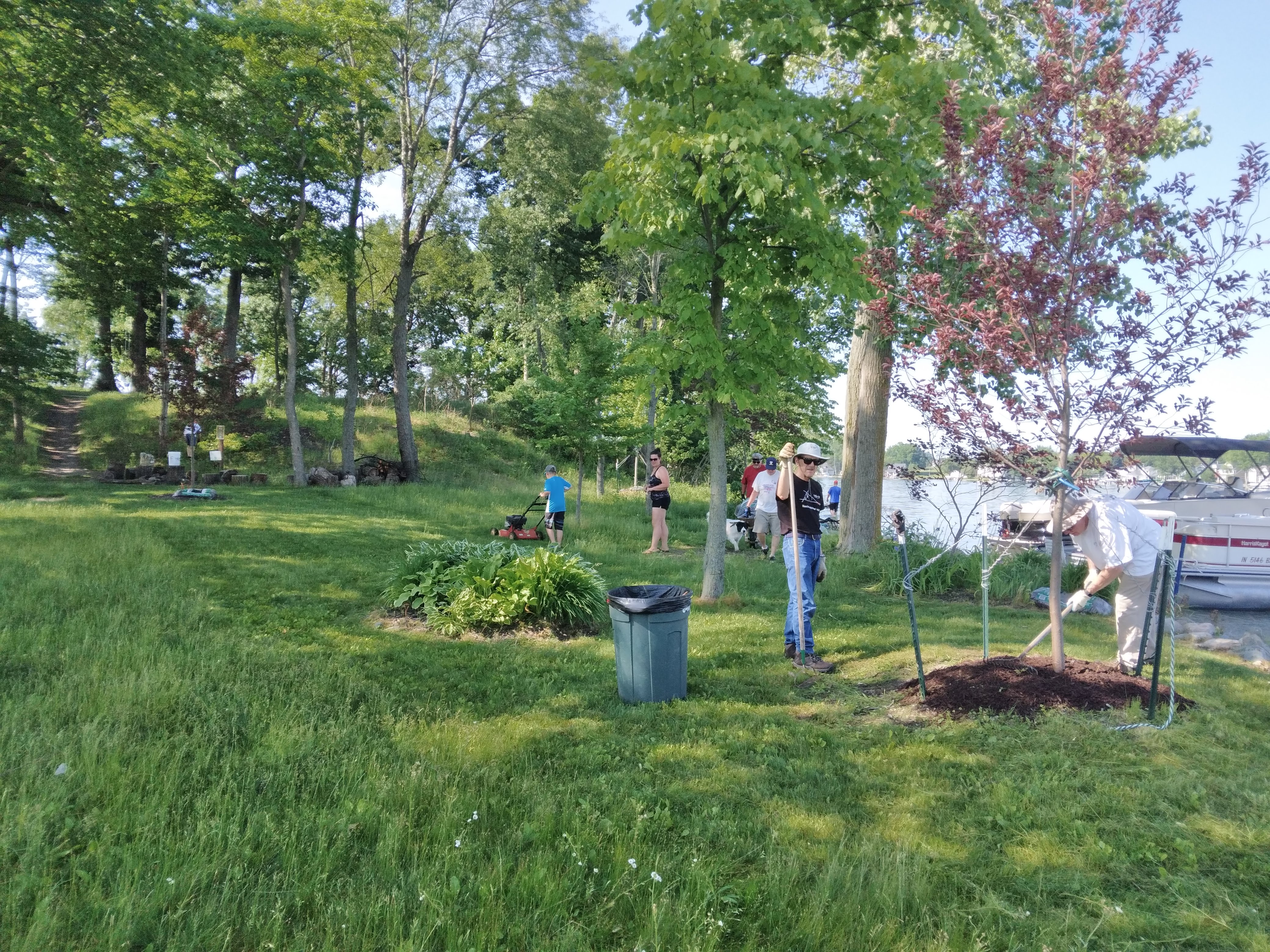 Each fall, Tom Milligan and his friends gather to enjoy the autumn weather and contribute to a volunteerism project. This year, the men worked at Lib Hanna Preserve to tackle the removal of undesirable and invasive plant species such as Autumn Olive, Bush Honeysuckle and wild grape. The trail that runs the length of the preserve was mowed and widened for easier walking. They also trimmed branches that were hanging over the trail posing a threat to hikers.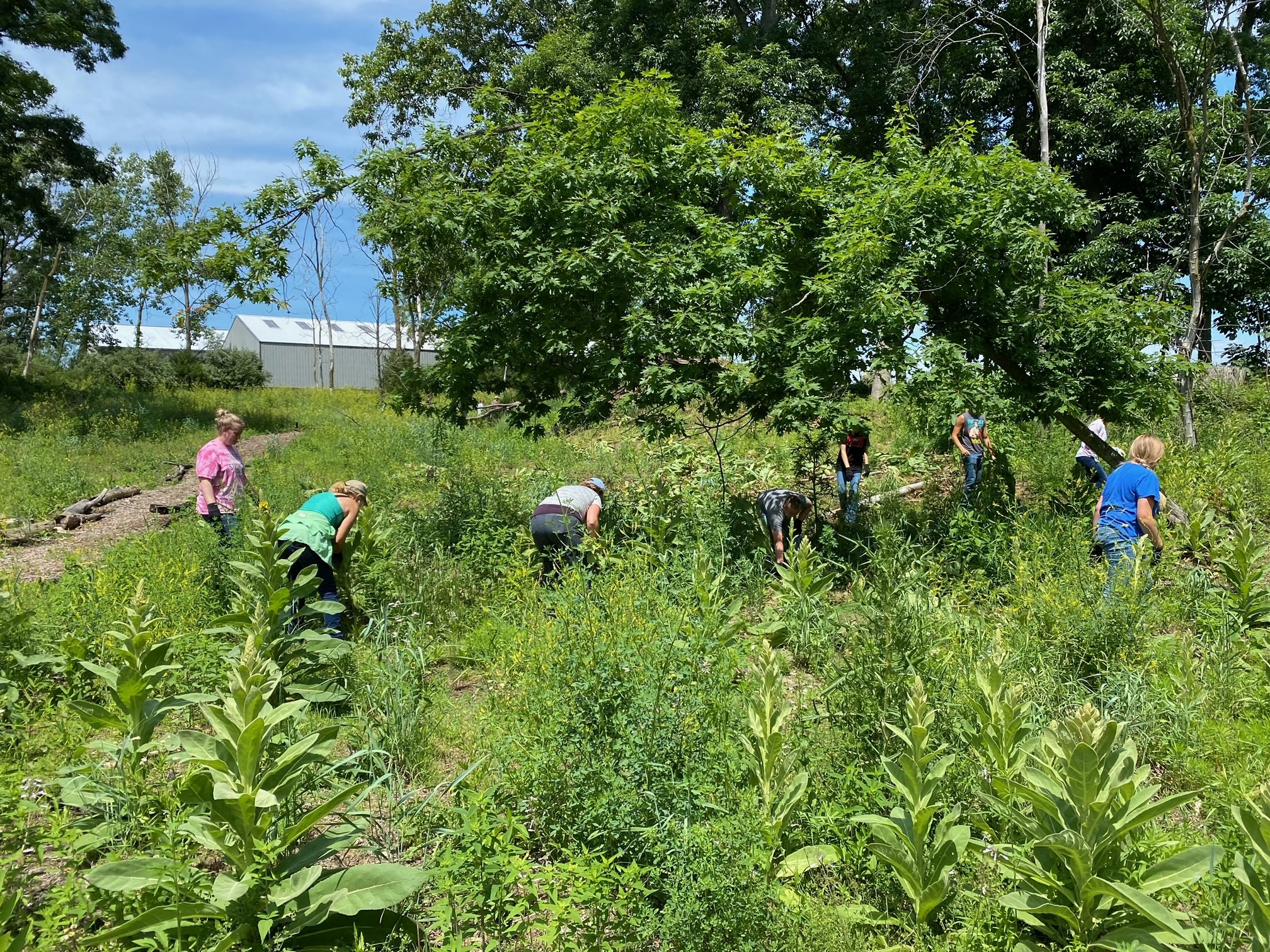 Trail maintenance, like the kind performed by Tom and his friends, helps the entire community. Creating an easily identifiable and walkable trail enables more members of the Clear Lake Township community access to the relaxing, stress-relieving benefits of nature.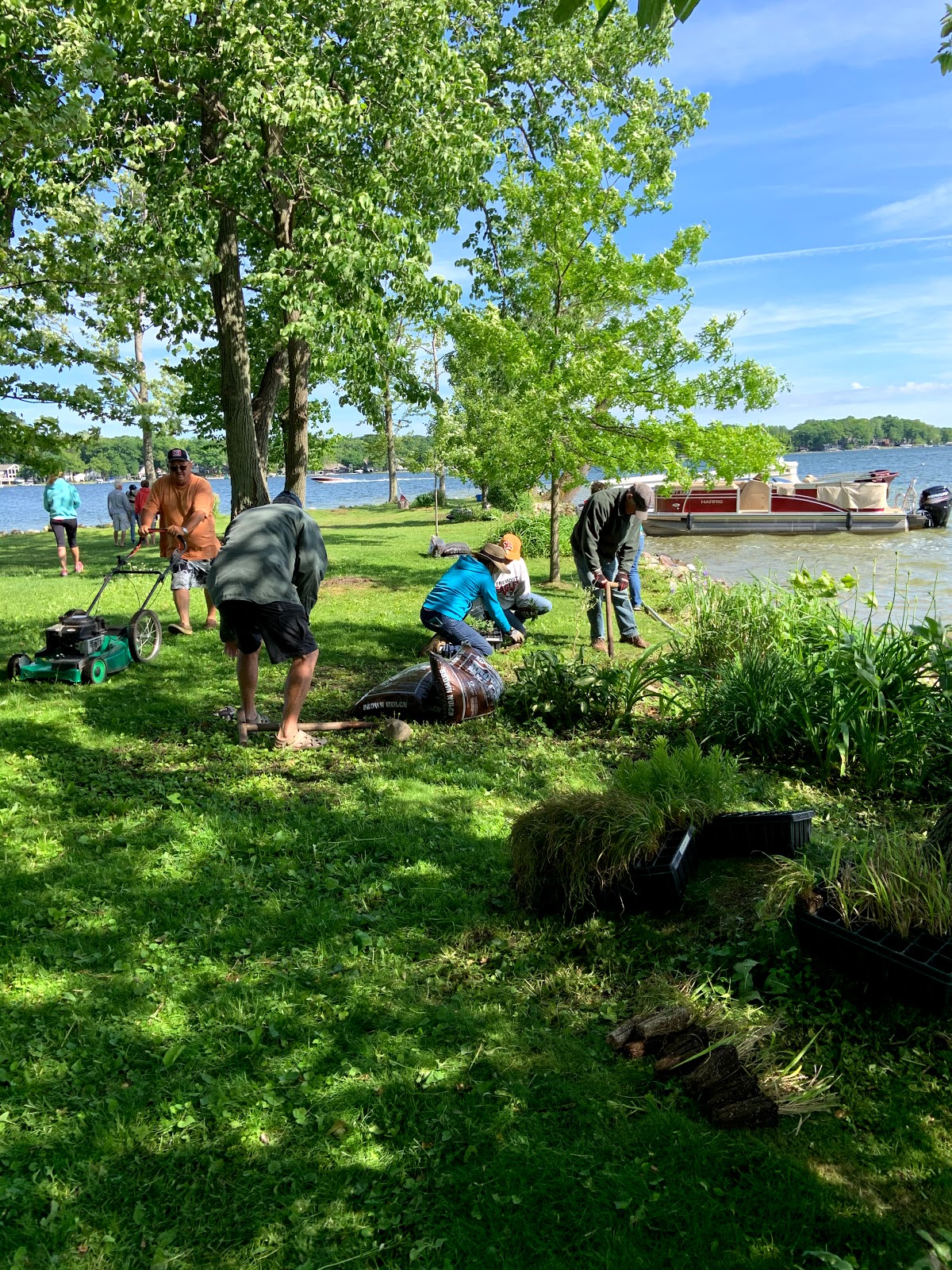 Stewardship volunteerism within Clear Lake Township Land Conservancy Preserves is needed every year. Annually we hold a garlic mustard pull at Flora Husselman Nature Preserve, a workday on Kasota Island and specific projects like the trail building at Brennan Woods in June of this year. A round of applause from all of us to Tom, his friends and everyone who volunteered on our properties in 2021!
For more information about stewardship volunteerism, please contact Clear Lake Township Land Conservancy for opportunities.