Partnership supports mission!
September 16, 2019
Many of our accomplishments rely on successful partnerships. Many thanks to the Northeast Indiana Solid Waste Management District (NISWMD), who partnered with us to remove the gigantic piles of brush at the Clear Lake Nature Preserve's soon-to-be-restored prairie.  
NISWMD is a joint solid waste district comprised of DeKalb, LaGrange, Noble and Steuben Counties. NISWMD is supported primarily by property taxes and is governed by a board of directors made up of elected officials from each county. The mission of the NISWMD is to provide meaningful solid waste reduction services and programs to the residents it serves.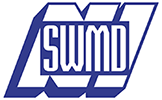 To ensure good seed to soil contact this winter when the prairie is seeded, tree debris, comprised mostly of cottonwood, was piled by Moody & Crew in January. The Conservancy explored several options for removing the piles including burning, burying, hauling, and mulching. We chose mulching as our best option and looked for a partner to help us.
NISWMD's gigantic tub grinder was hauled onto the preserve in mid-August and set up near one of the large brush piles on the west end. Click here for a short video of the grinder in action!
Pictured below, Charlie Crowl, Don Luepke, and Chris Hughes were instrumental in their efforts to cut up and combine the three piles into a single location near the huge grinder.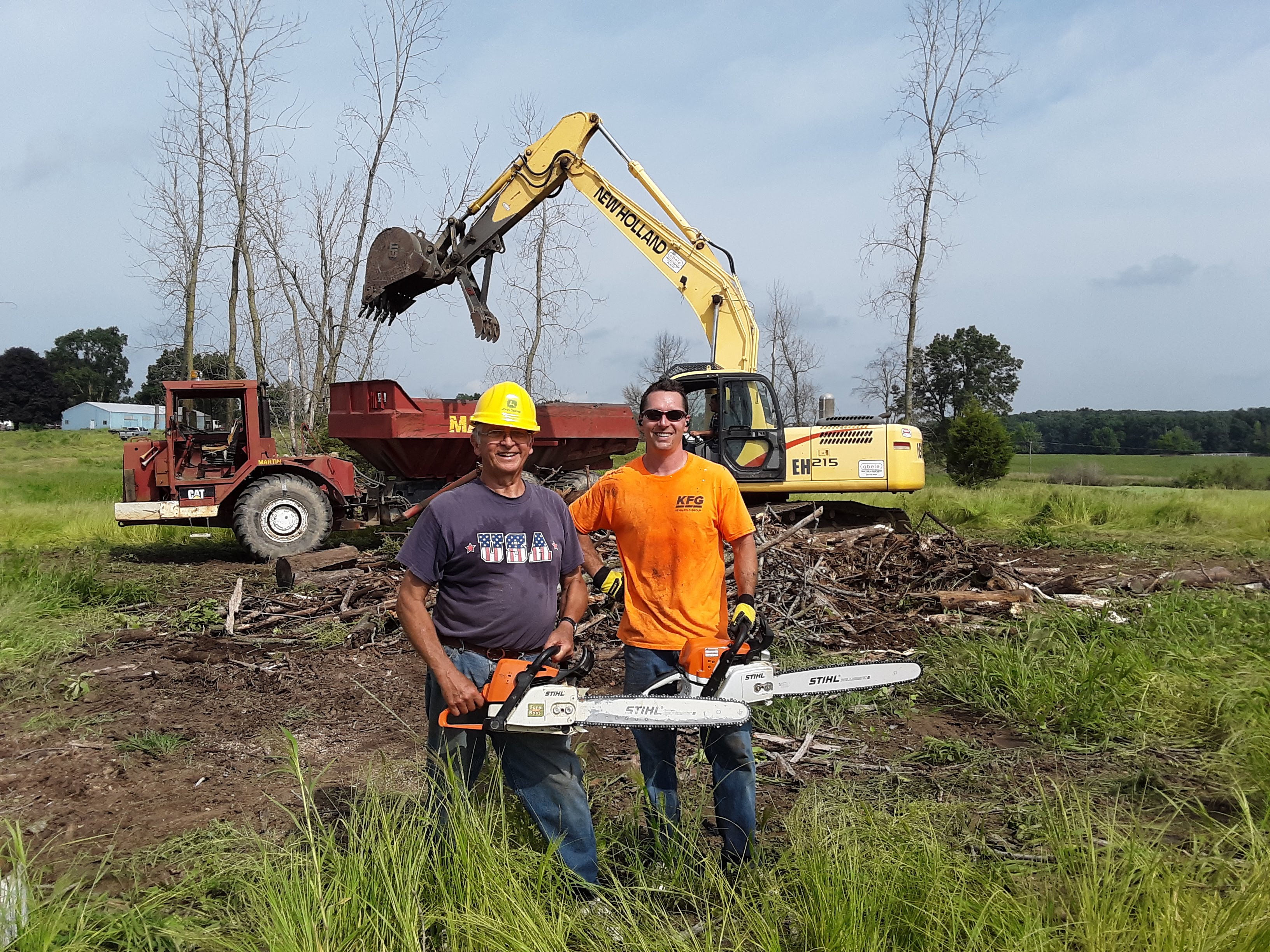 Staff from NISWMD continuously fed the tree debris into the grinder as a steady stream of mulch was ejected. Three truck loads were saved on site for the trail project at Brennan Woods. The remaining mulch was trucked to nearby Pridgeon Farms of Montgomery, MI for composting. Many thanks to them for using the mulch!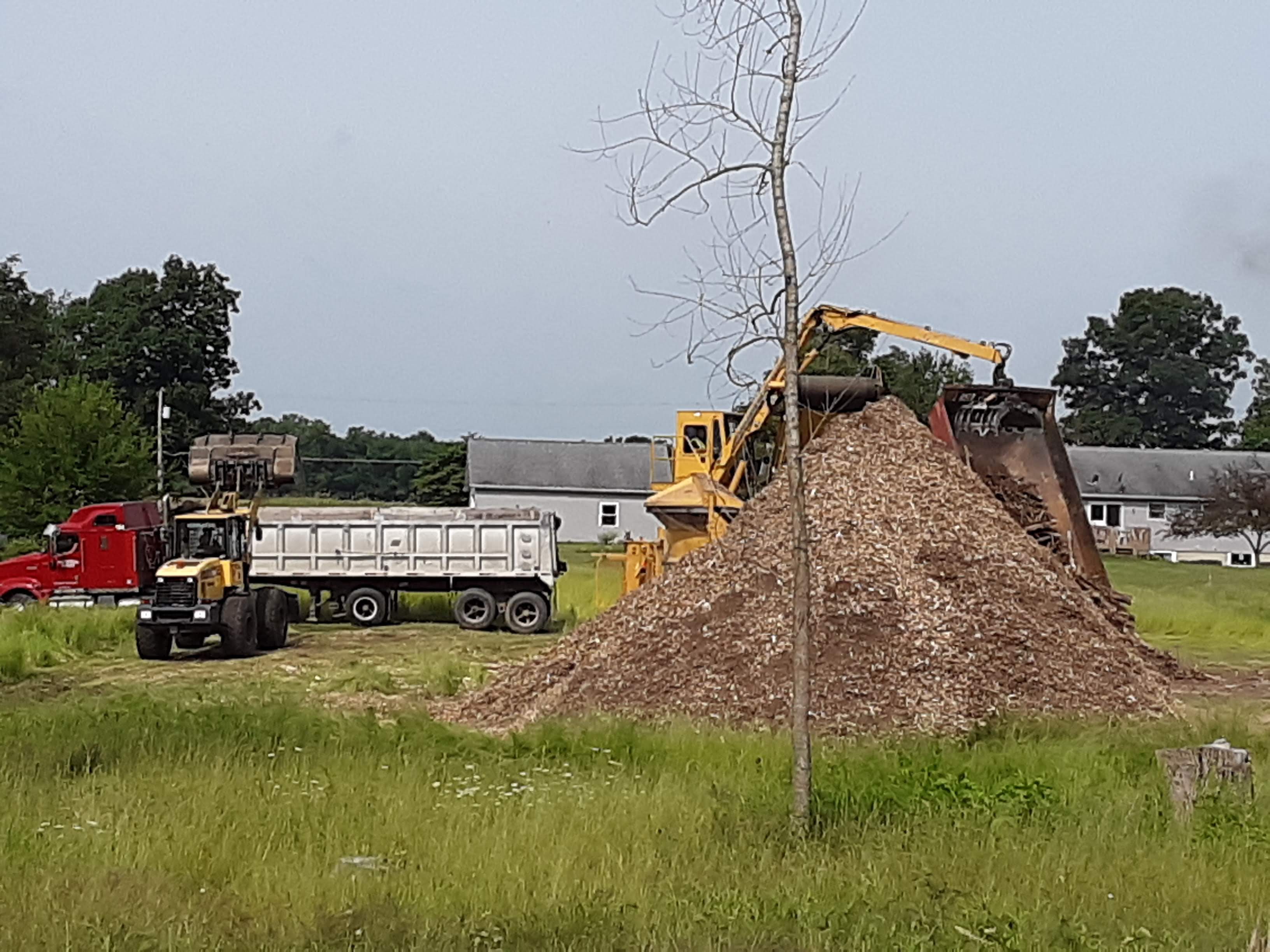 The Conservancy is grateful for the support from Steve Christman and the Northeast Indiana Solid Waste Management District. The piles have been removed and a clean, usable product was created. It was a win/win for everyone!