Our Three Guiding Pillars
March 23, 2022
Natural Areas Preservation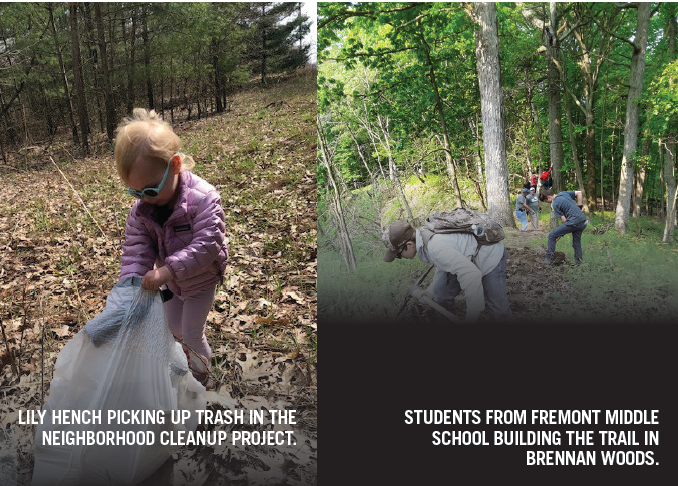 Through trail building and maintenance at the Clear Lake Nature Preserve, planting trees and pulling invasive species on our properties, and collecting trash in the annual Neighborhood Cleanup Project, our dedicated youth stewards have contributed many hours to natural areas preservation. We've also appreciated the partnership with FIST (Forever Improving Steuben County Together), Phi Kappa Theta of Trine University, Fremont Middle School, and local Girl Scout troops.
Water Quality Enhancement
Each year we collect 'water bugs' or macro invertebrates to help determine the quality of water flowing into Clear Lake. This is a great opportunity for kids to get involved with hands-on, bug pickin' fun! For the last several years Ava, Easton, Amelia, Chloe and family friend, Jennifer, or collectively, 'The Cramer Kids' have supported this work. More recently Madi Parker, a college student with ties to the Clear Lake West shore, and Camry and Cruz from Angola have joined the water testing fun!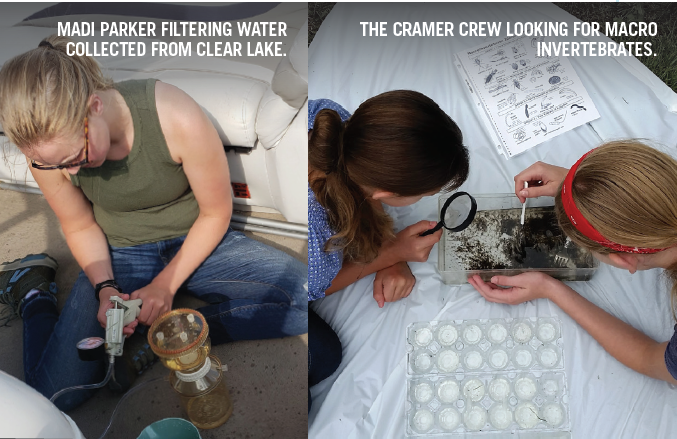 Environmental Education
We have seen our youth education come full circle with a former Knee-high attendee turn Knee-high instructor! Madeline Buehrer spent her younger years attending Knee-high with her brother and sister, as mom was a key volunteer for the program. Now, a high school (and Knee-high) graduate, Madeline returned to Knee-high in the summer of 2021 to lead a session on her favorite nature topic, The Mighty Mushroom. She is currently studying Environmental Science at the University of Washington in Seattle and attributes an early beginning in the Knee-high program to her aspirations of today. "Learning about the importance and vastness of the environment from such a young age instilled a level of curiosity and sense of responsibility that still motivates me today."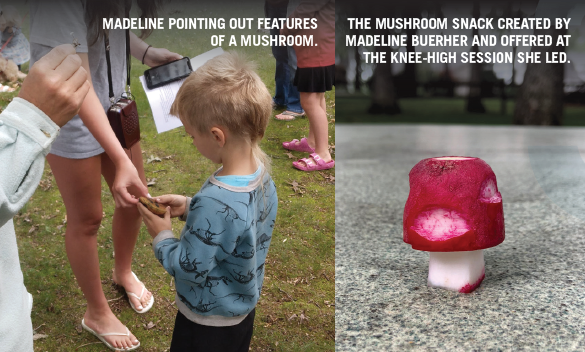 Support in Other Ways
Youth have supported our mission in other ways. Conner Slee, a Fremont Sophomore, donated a cash gift to the Conservancy in December. When asked why he wanted to support the Conservancy, he said, "I have lived most of my life at Clear Lake and for several years I have been mowing lawns and doing other odd jobs for people around the lake. I wanted to give back to the community since everyone has always been so generous to me. Clear Lake has been such a big part of my life and my family's life as my grandparents as well as other family members have cottages here. I want to make sure that the lake and its surroundings are here for many years to come." How inspiring!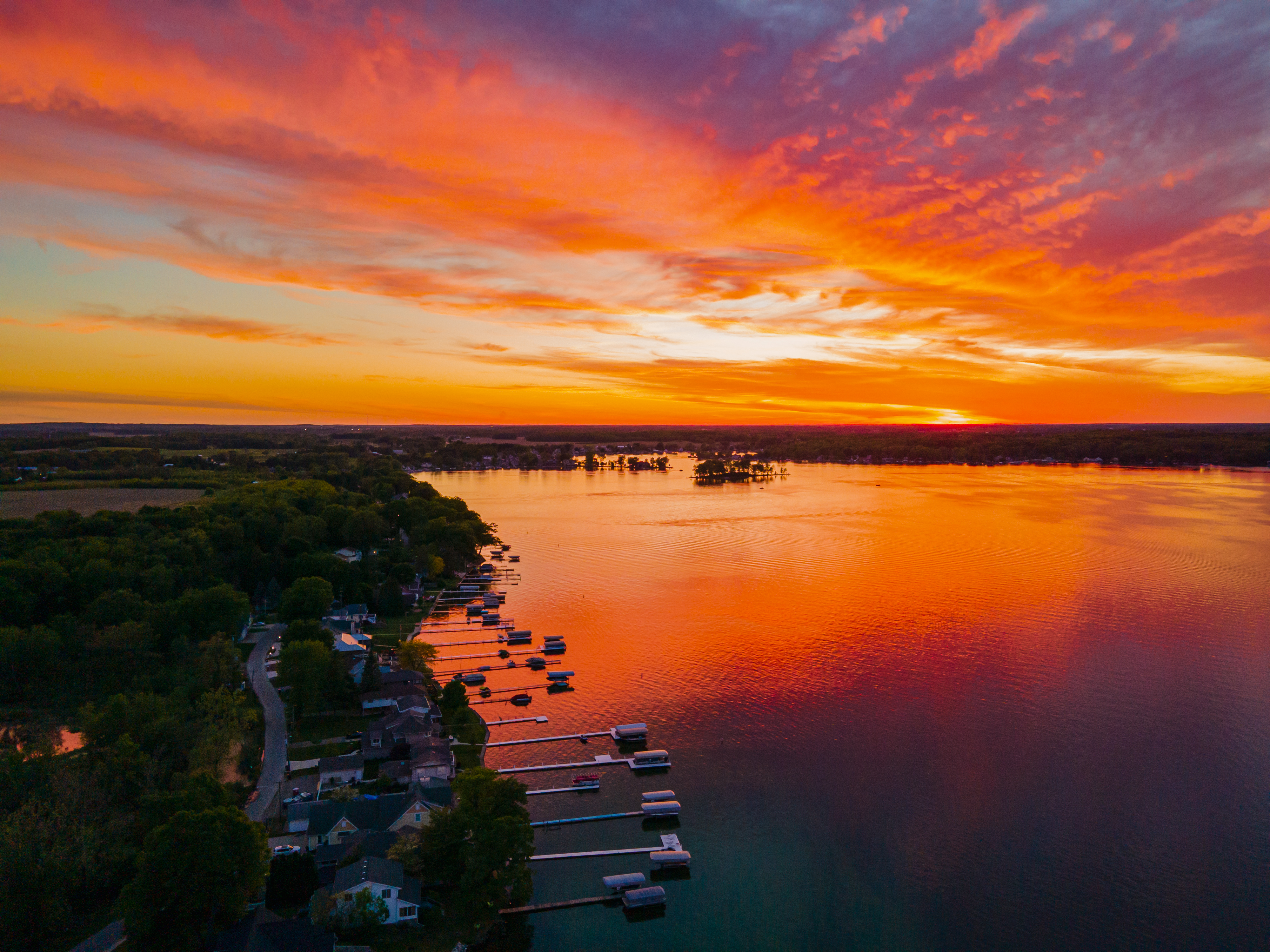 You may have seen the striking aerial lake shots, like pictured above, or you may be enjoying the view of your 2022 calendar (flip back to February!), or appreciating the photos on our website highlighting our township. All of these are from high school senior Connor Oiler. He has a talent for photography and for using his drone to capture such wonderful photos. We are lucky to share them as well as his video.
Finally, several of you participated in the Clear and Healthy Wellness Challenge last summer, but don't realize how many young people were involved. Evelyn, Annie, and Eddie Hughes each joined a team, logged daily activities, and raised over $1,000 for the Conservancy. When asked which activity was their favorite, Annie said tennis, Evelyn enjoyed playing basketball, and Eddie (pictured below) said it was fun to learn how to sail and be on Team Wind.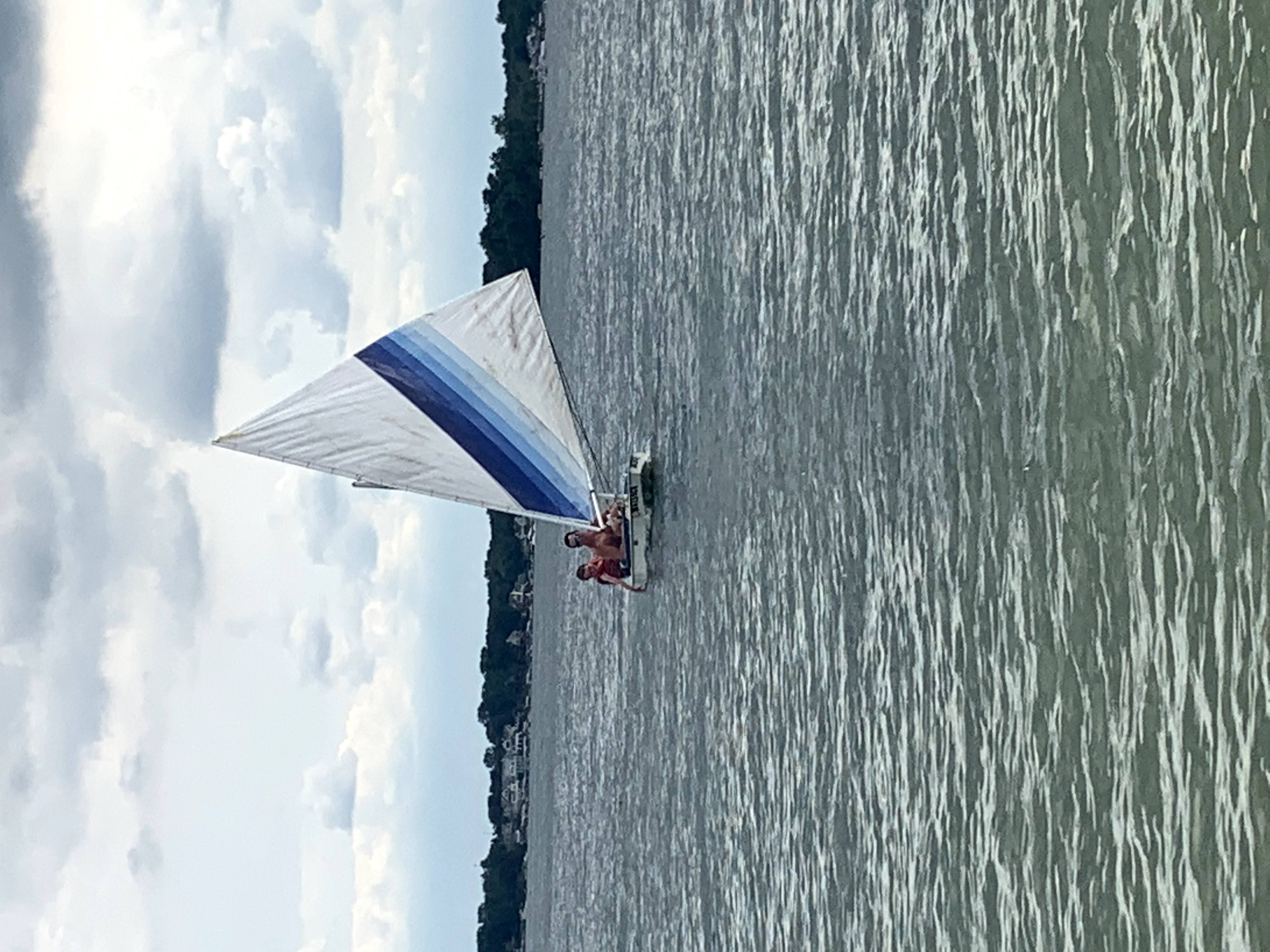 We appreciate involvement and support from our community members of all ages. Youth involvement ensures we are fulfilling our mission for generations to come!