Environmental Education for All!
September 25, 2023
Since 2006 the Knee-high Naturalist program has been going strong here at Clear Lake. This year was no exception! With over 200 participants and 330 outreach hours on four Fridays in July, the 2023 season of Knee-high Naturalists continues to uphold our pillar of providing environmental education for generations to come.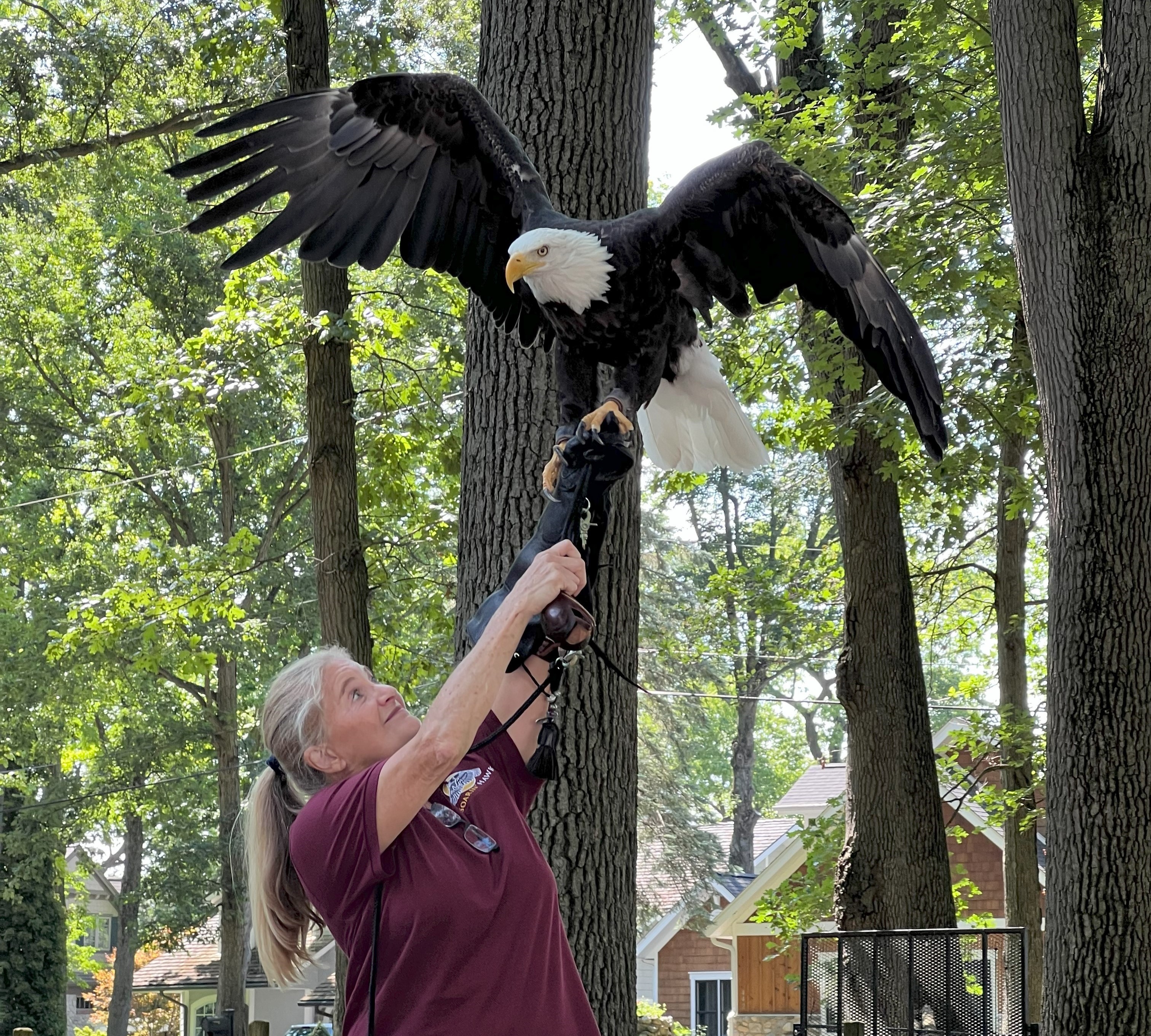 To kick off the season, participants welcomed Soarin' Hawk Raptor Rehabilitation back to our Memorial Woods property for solid education and spectacular up-close views of owls, hawks, and the great Bald Eagle, Jefferson, who even showed off his full wingspan!
Along with a little fun (and good sportsmanship) from long time Knee-high volunteer, Diane McArdle (pictured above), the crowd roared with laughter and the local birds chirped the news as lessons of raptor hearing, vision, wingspan, and shaking tail feathers were learned.
Educational fun continued throughout July as participants, knee-high and taller, enjoyed learning about "Clean Water and Healthy Soil" from Art Franke, expert conservationist with the Natural Resources Conservation Service.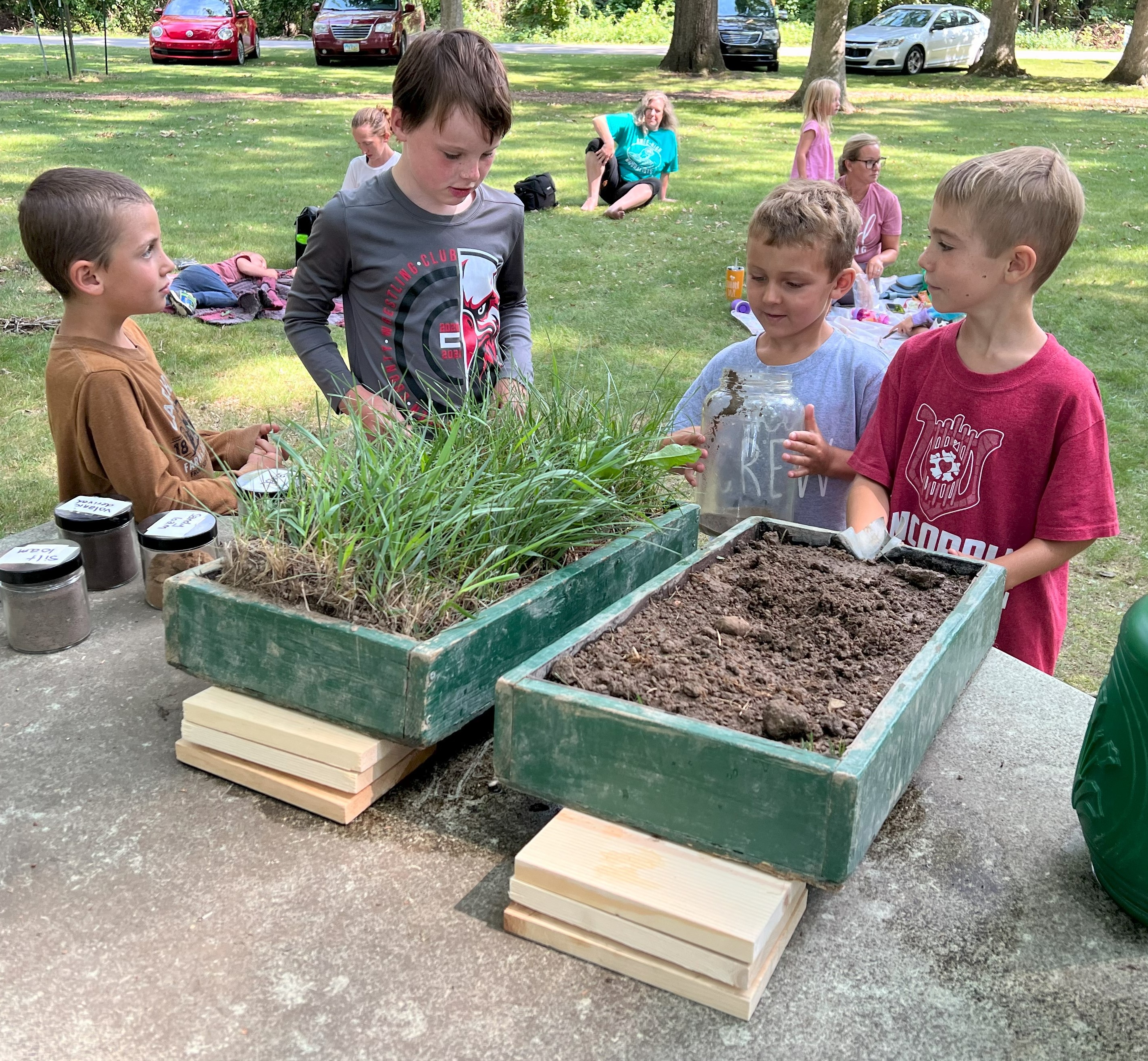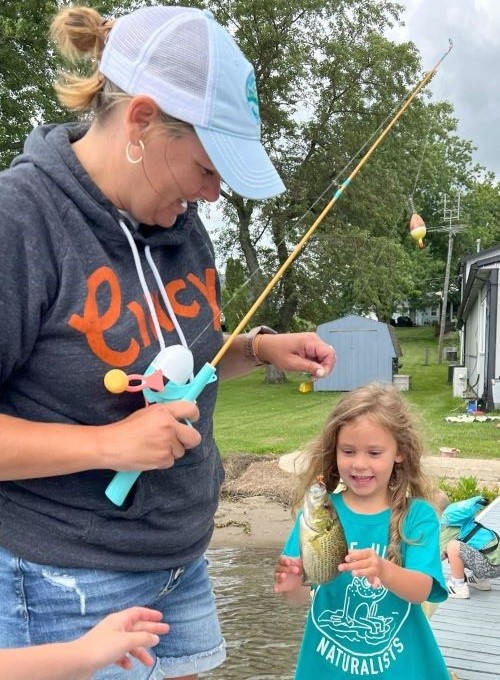 This clean water was obvious the following week when Knee-high Naturalists moved to the Clear Lake Marina for "Gone Fishin'" with Pokagon Naturalists. A special thank you to the Clear Lake Marina for hosting us and providing snacks and drinks!
Finally, the fun was capped off with a calming session of Family Yoga with yoga teacher, Heidi Stark, of H.J. Wellness & Consulting. This was the second time Heidi joined us for this special family activity, and the second time it has been moved inside due to rain. Thank you to the Clear Lake Yacht Club for giving us a dry place to yoga that Friday morning. Let's hope next time we can have "Family Yoga in Nature" OUTSIDE!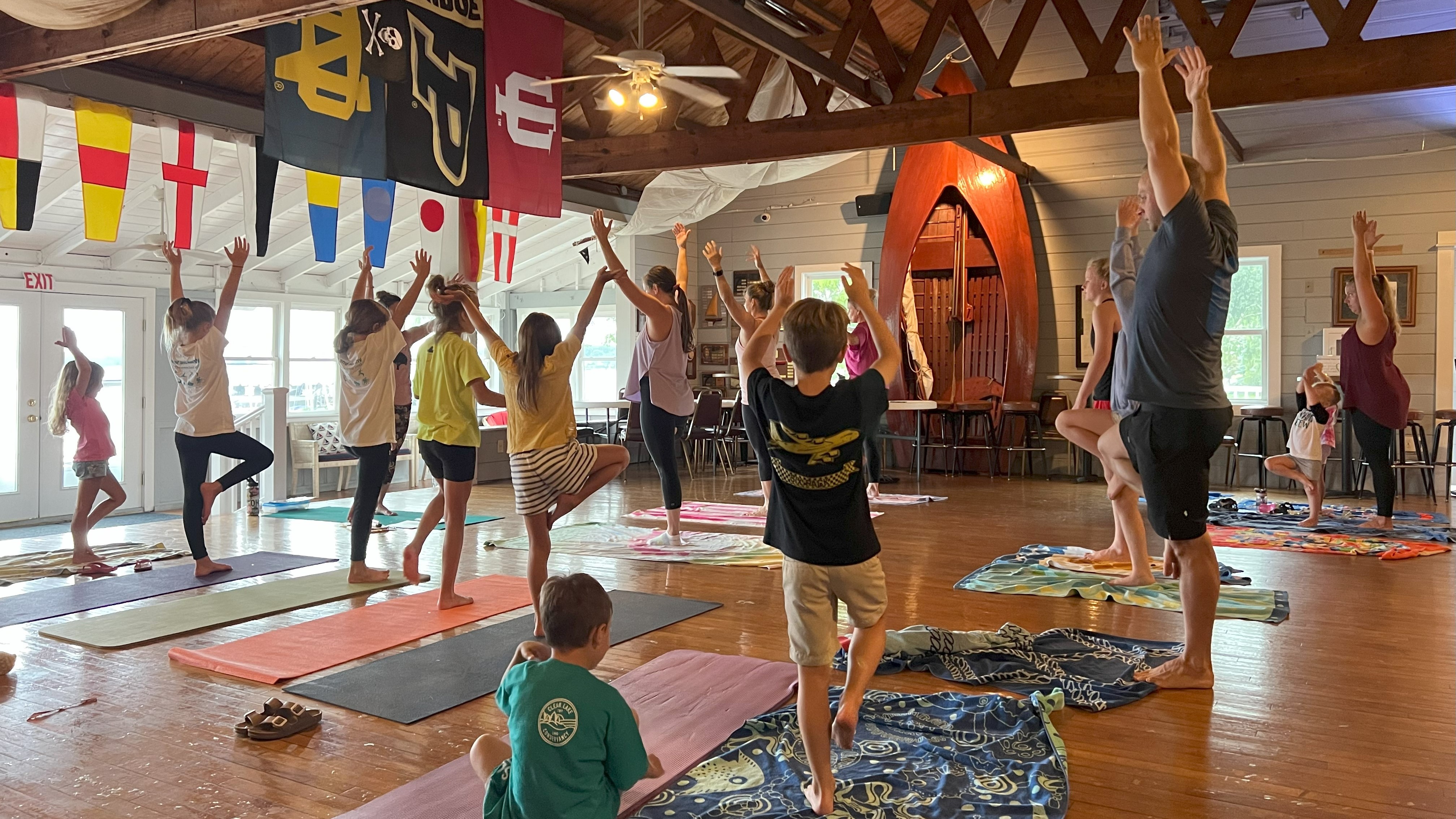 After a very busy July in our community, it's safe to say Knee-high Naturalists continues to educate and impress residents and visitors of all ages here at Clear Lake. Plan to join us for all four Fridays in July, 2024. Planning is already underway!