Conservancy Reopens Preserve
October 4, 2016
For most of the summer our Koeneman Lake Nature Preserve and trail were closed. Partnering with the Clear Lake Lutheran Church for access, we were able to dredge the lake, and rebuild the dam. With a stable dam in place, the lake can continue serving as the settling point for sediment and pollutants flowing through the Harry Teeters ditch on the way to Clear Lake.
The top of dam elevation was only one foot higher than the crest of the spillway which was not adequate. There were indications that water has over topped the dam. Completing this project ensured the dam was rebuilt to meet today's standards of safety.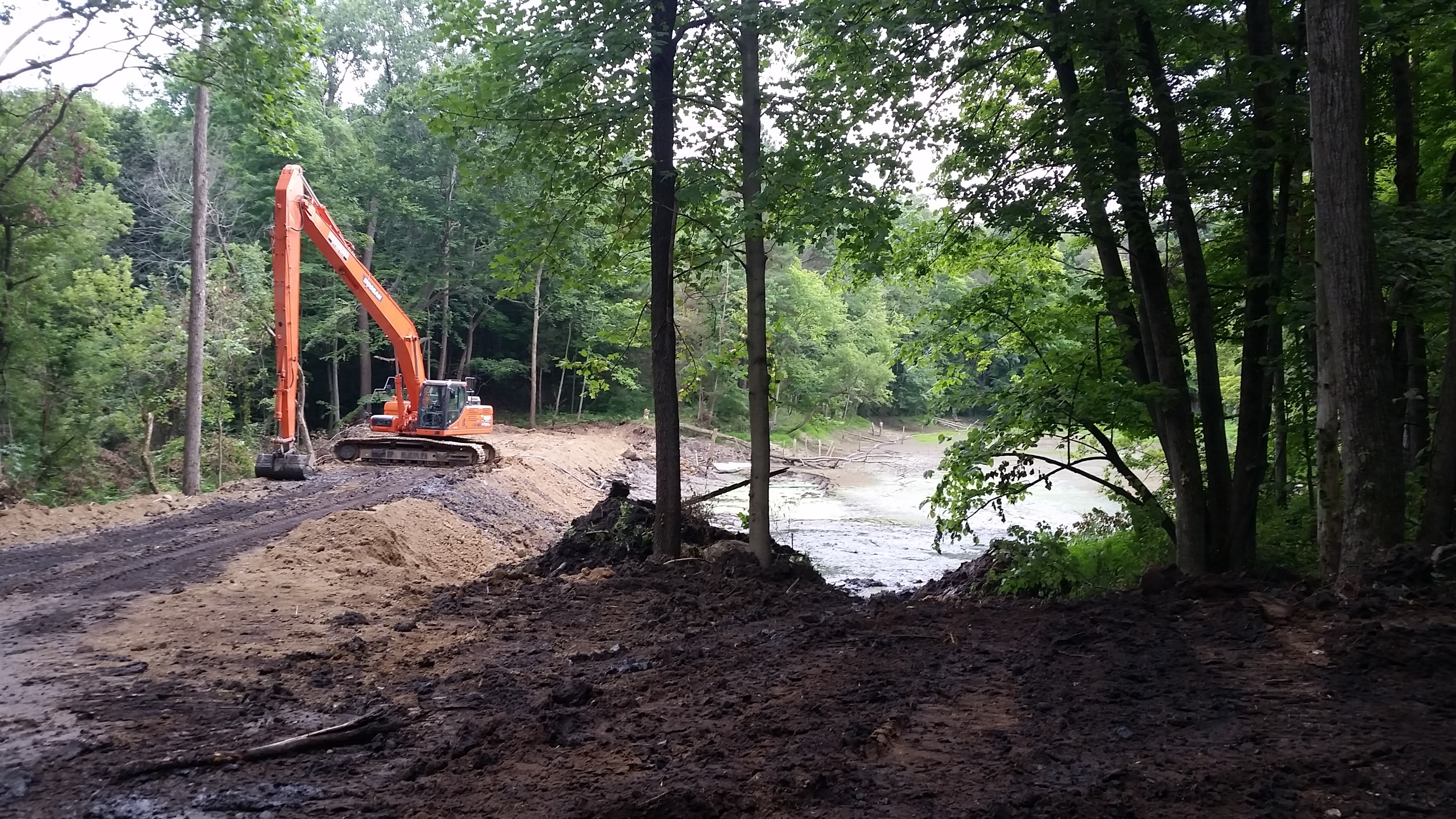 A new emergency spillway was installed.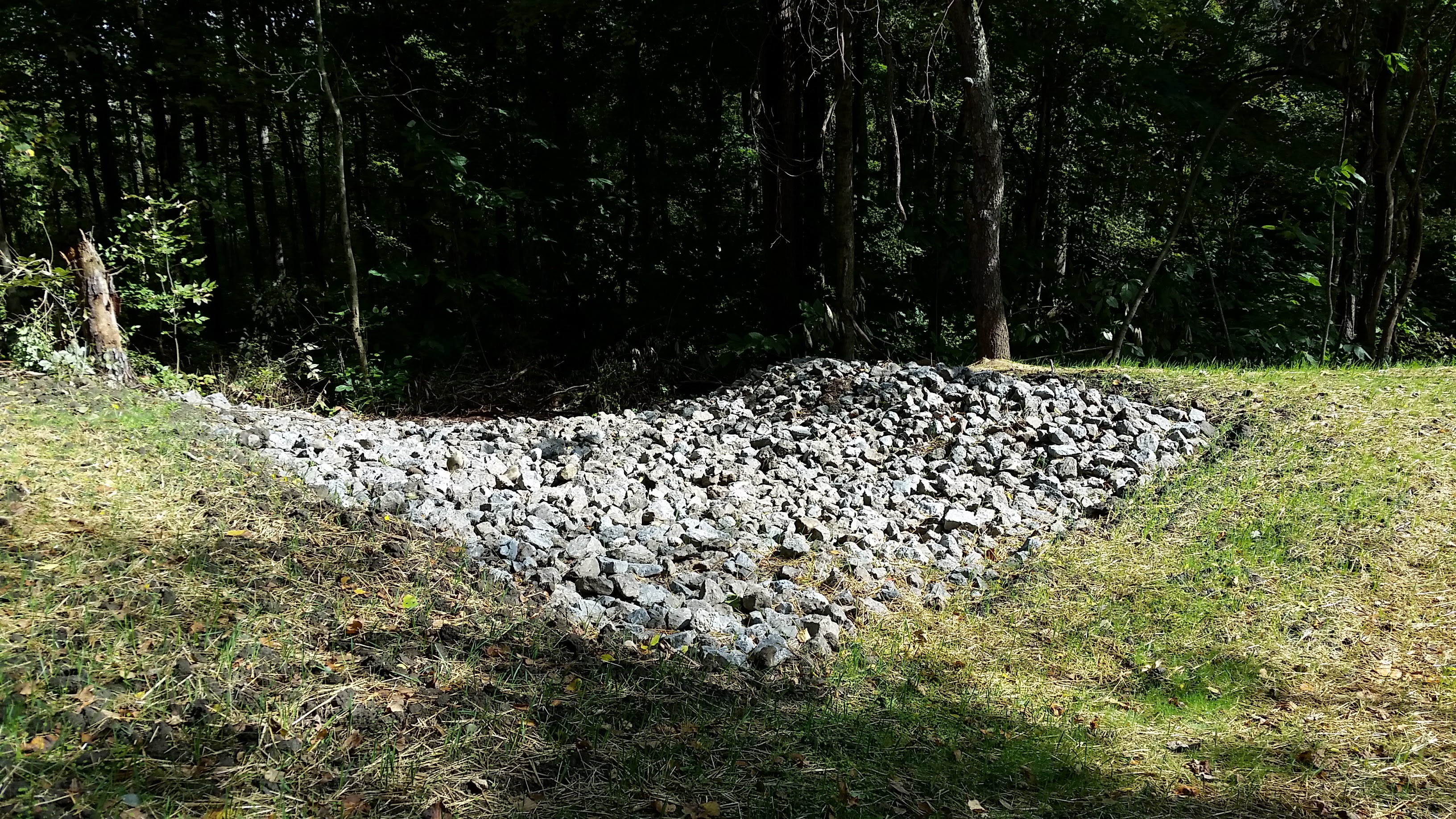 The previous drainage area was filled and a drop pipe structure was installed. The erosion was beyond repair and the soil loss was contributing to sedimentation and tree loss.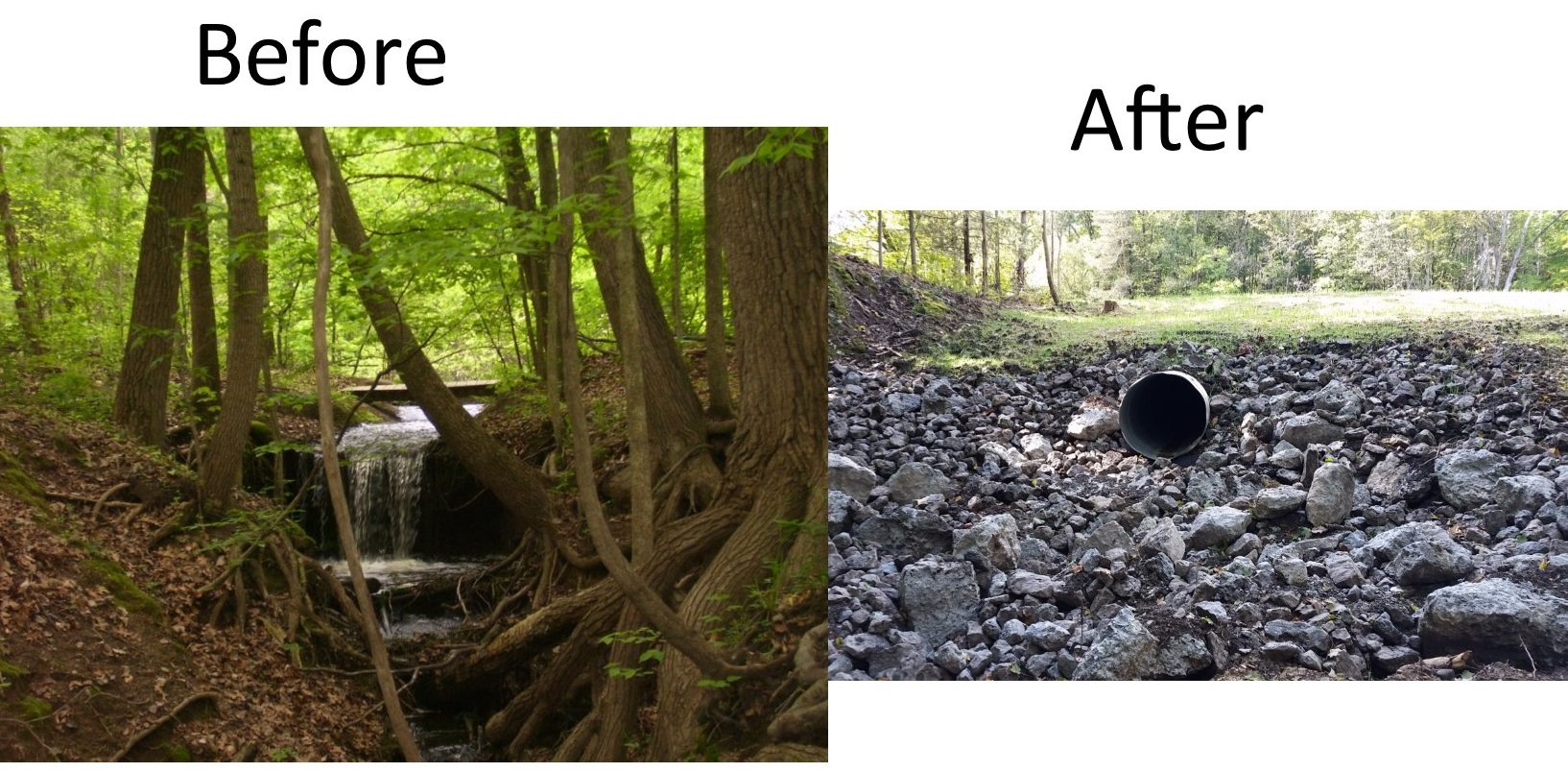 A survey of the lake bottom sediment indicated a need to remove sediment. Koeneman Lake serves as a catch basin for overland flow from adjacent properties. Sediment and pollutants have the opportunity to settle out before flowing downstream into Clear Lake, acting as "kidneys" to keep Clear Lake water clear. Click here to view the excavator at work.
A small wooden boat was uncovered as the lake drained and the dredging began.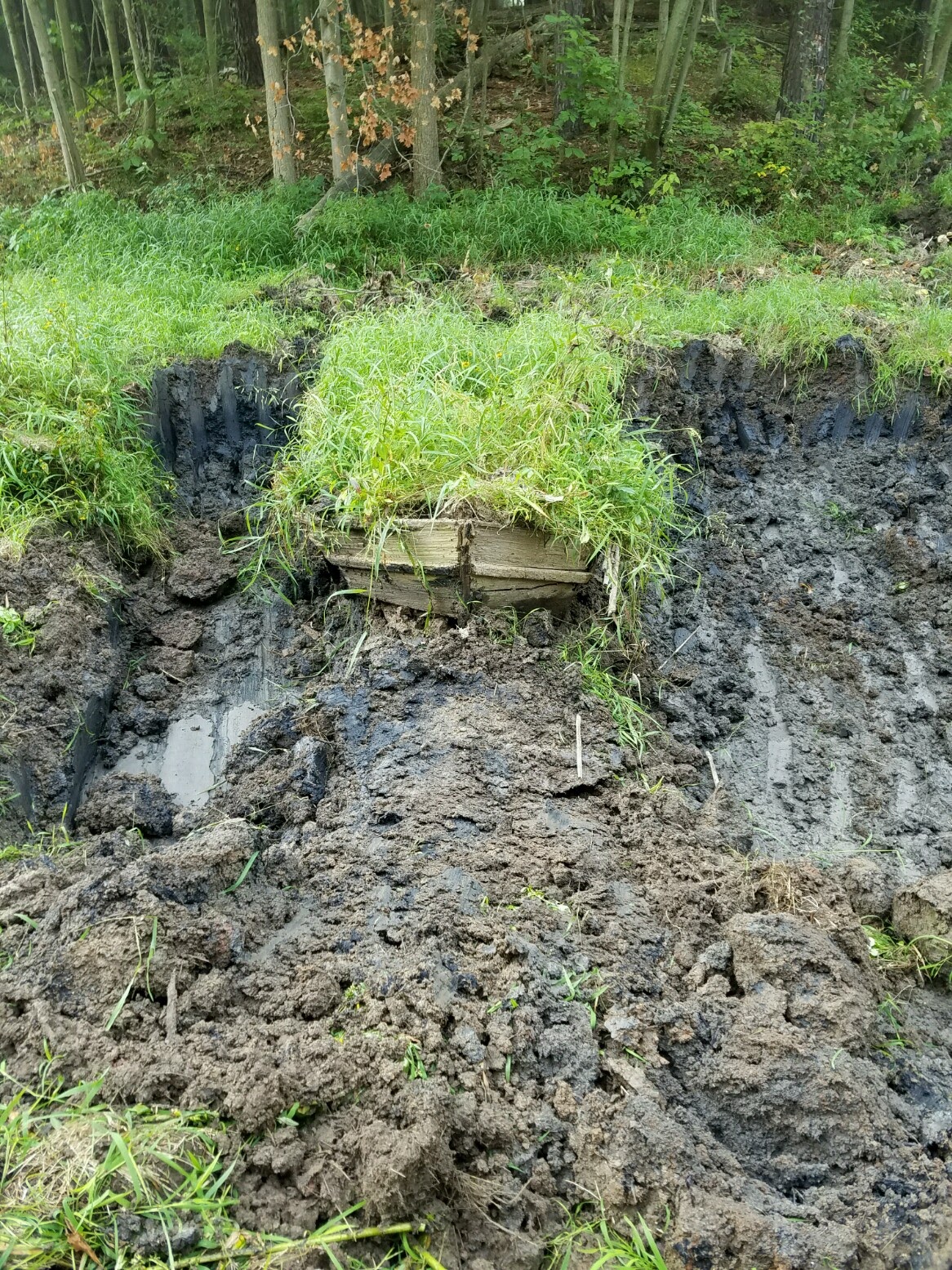 Preserving and maintaining Koeneman Lake enhances the water flow into Clear Lake. The project was completed below the original budget of $112,000. The work was done by S & L Environmental with access permitted by the Clear Lake Lutheran Church. We'd like to thank the church for allowing access, Bruce Moody for moving in the big rocks, Paul Crawford and Dan Oberst for their expertise and assistance, and Brad Miller for the sediment disposal site.
The preserve has been reopened for public use. No motorized vehicles are allowed and please tread lightly as the grass gets established.