Conservancy Receives National Award
December 6, 2018
Check out the Amy Oberlin article in the 11/22/2018 Herald-Republican featuring CLTLC's 2018 NALMS Award! The national award and regional recognition make us proud of the Conservancy's mission, programs, staff, Board, Committees and volunteers. Thanks for supporting the work.
Photo credit: Amy Oberlin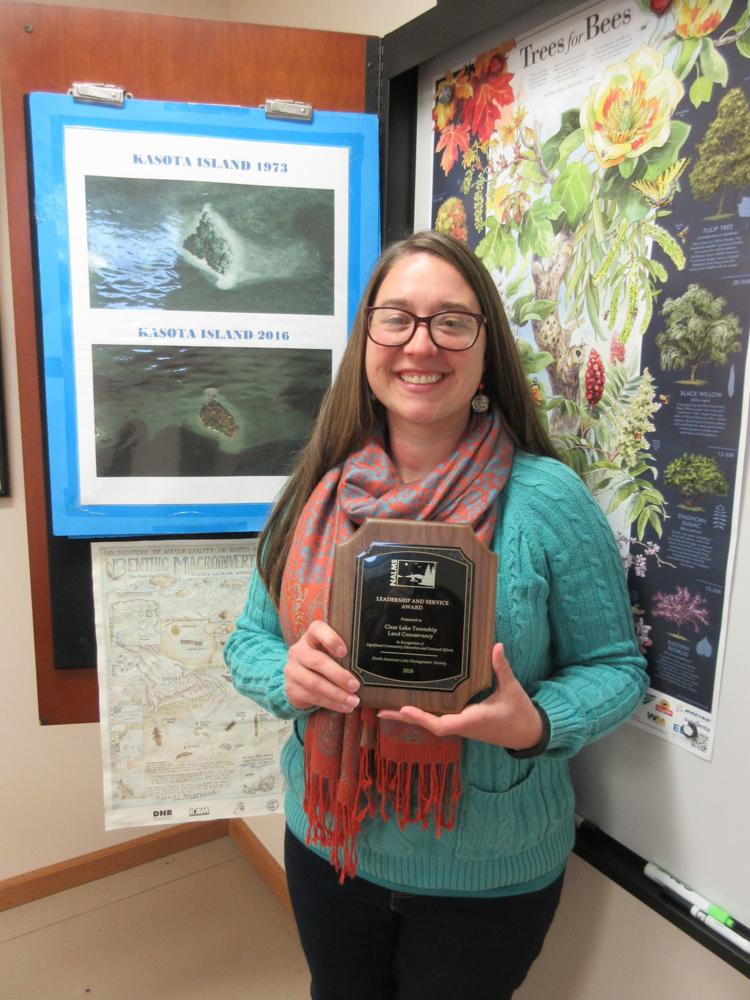 The 2018 North American Lake Management Society's Annual Symposium was held in late October and early November in Cincinnati, OH. Bridget Harrison attended the conference on behalf of the Conservancy to accept the "Leadership and Service Award" for Significant Community Education and Outreach Efforts.
The Conservancy's outreach and education efforts were celebrated, specifically, the Knee-high Naturalist program and the "ASK BRIDGET" line of communication.
Huge thank you and congratulations to our volunteers who make our outreach and education work not only possible but incredibly meaningful and effective! The work of our Communication and Education Committees is greatly appreciated.
To read the nomination made for the award click here.