Clean Stream Project
June 23, 2021
The Settlers Wetland Nature Preserve, outlined in yellow, is a ~3.5 acre closed preserve (not open to the public) located on the south side of State Road 120.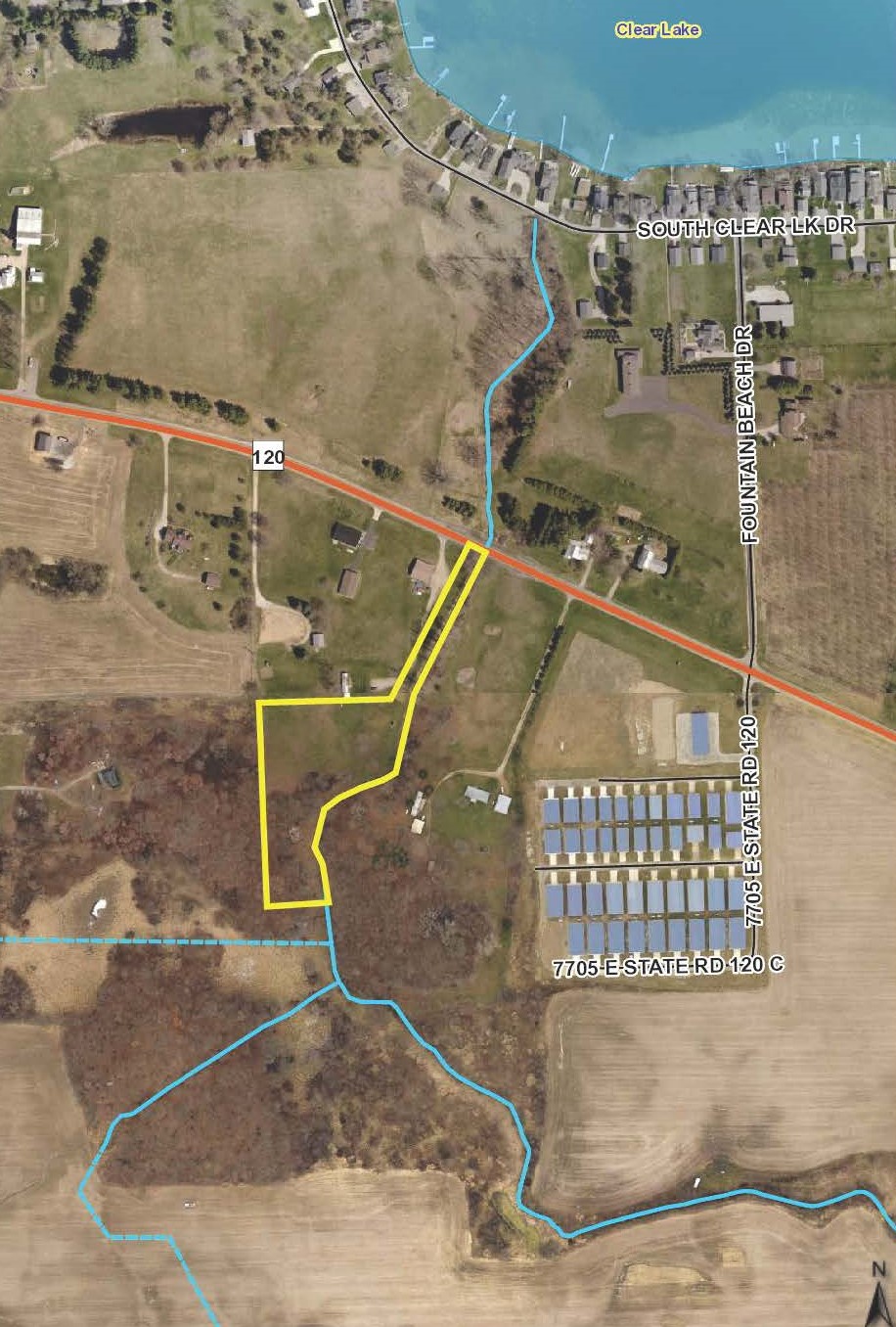 The name recognizes the early settlers to our area and the function of the water quality improvement project completed at this site. The creation of the odd shaped parcel was made possible by the donation of land from Jim and Annie Skinner with purchase support from the Waterfield Foundation on behalf of Richard D., Richard R., Randy, & Jill Waterfield. Additional funds to support the purchase came from several community members who regularly donate to our Land Acquisition Fund.
As indicated by the teal lines on the map above, the property is located along the Cyrus Brouse Ditch. This area was identified in a 1993 Water-shed Study completed by Cardno, formerly JFNew, as a possible site for a wetland installation. Jim and Annie Skinner, former President and current Water Quality Committee member, respectively, have envisioned the positive impact of this project for many years
Working with the County Surveyor's office, the project consists of the construction of a two-stage ditch on the west bank of the Cyrus Brouse Ditch. The graphic below shows a conventional ditch on the left.

The two stage ditch, on the right, creates a bench to allow the water flowing through the ditch during heavy rain events, or high flow, to slow down and spread out. In doing so, the sediments and suspended nutrients like phosphorous or nitrogen have a chance to settle out. Our project will be similar to the graphic on the right, but a bench will only be constructed on the west side of the ditch for approximately 800 feet.
Before construction, looking north along the Cyrus Brouse Ditch.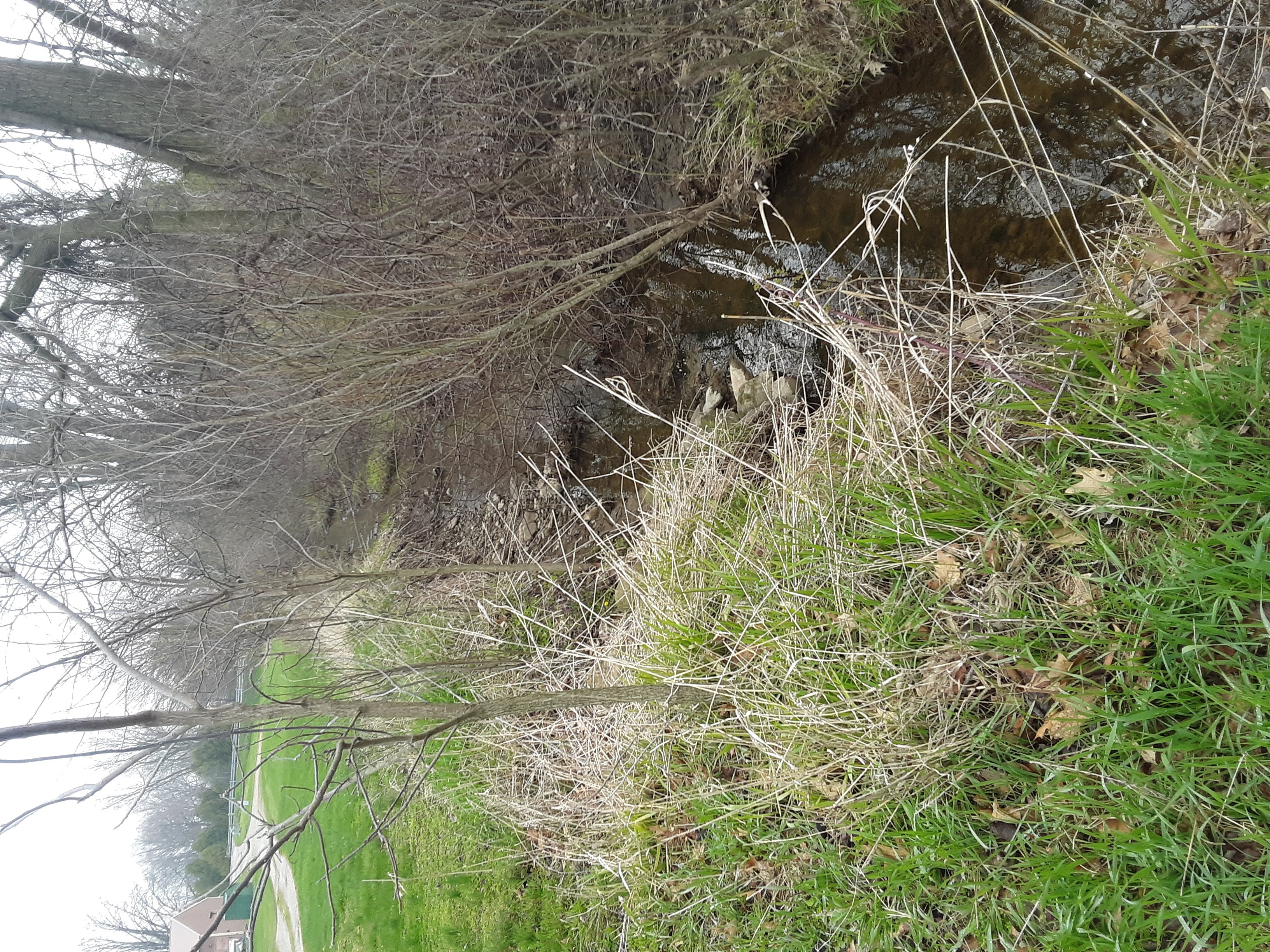 After construction, looking north. Two-stage has been installed and seeded with a cover crop and native plants.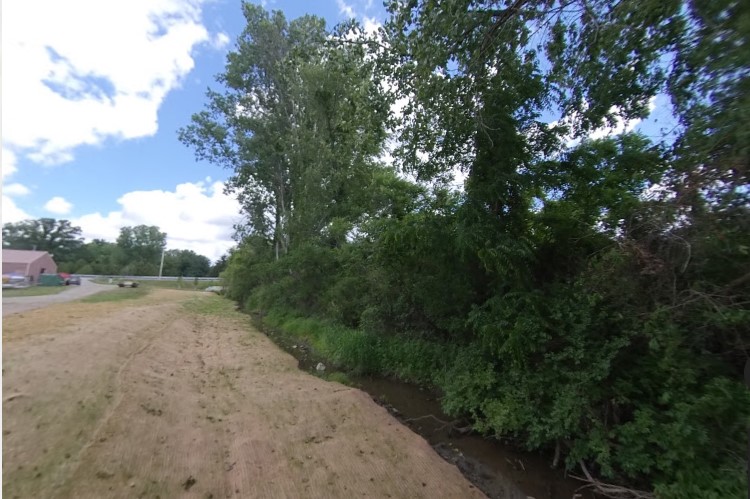 During large rain events the two stage ditch will flow into a quarter-acre constructed wetland. This allows suspended solids to settle out and the up-take of nutrients by water-loving plants. Wetlands—the "kidneys" of our lakes—function to remove pollution from the waters flowing into and through them and ultimately into our lakes.
Click here to see 360 photos taken during construction!
Funding support for the Clean Stream project has been secured from the Indiana Department of Natural Resources' Lake & River Enhancement Program, the Danny & Bill Fund held at the Steuben County Community Foundation, U.S. Fish & Wildlife Service, NiSource Foundation and NIPSCO, and an anonymous donor.