Check out our new sign!
January 10, 2017
Next time you are walking along East Clear Lake Drive be sure and check out our newly-installed educational sign at Spangler Grove! The sign identifies some of the important plant species at our native prairie preserve. Additionally, it reminds us why this small prairie is so important. Not only does it give us a glimpse of what this area may have looked like in the past, but it serves as an important space for songbirds, butterflies, dragonflies, and pollinators!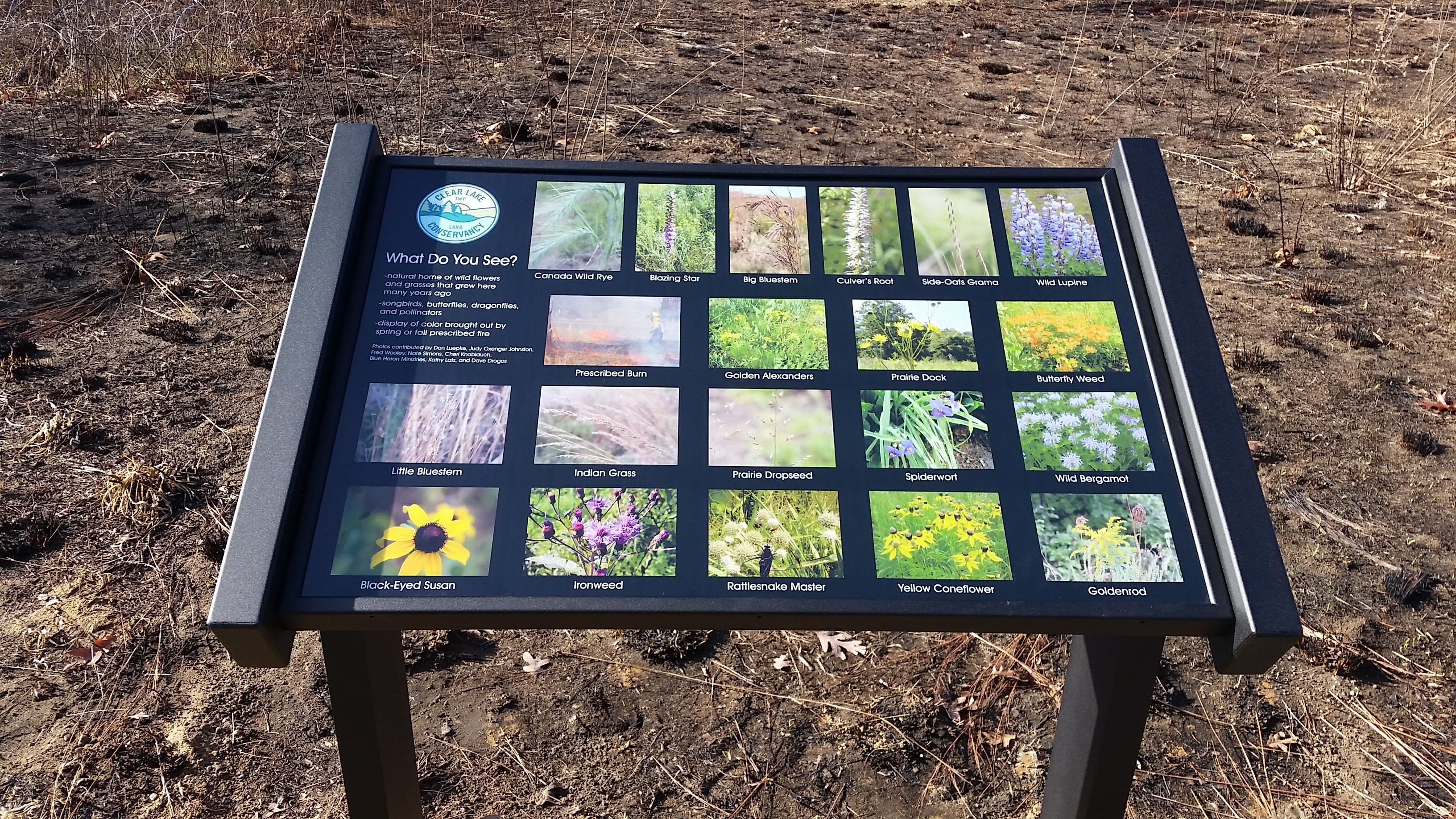 Thank you to all those that contributed photos, including Don Luepke, Judy Oxenger Johnston, Fred Wooley, Nate Simons, Cheri Knoblauch, Blue Heron Ministries, Kathy Latz, and Dave Drogos. We would especially like to thank Kathy Latz for spearheading this project!
Click here for recent article published by the Herald Republican on January 13, 2017.