Board Announces New Executive Director
August 29, 2023
The Clear Lake Township Land Conservancy Board of Directors is pleased to welcome Caroline Barth as the new Executive Director of the Conservancy, effective September 1, 2023.
"We are delighted to welcome Caroline Barth to the Conservancy. As Executive Director, she will work with the Board, staff, community partners, donors and volunteers to steward our cherished natural preserves and our extraordinary environmental resources well into the future," said Doug Mulvaney, President of the Board of Directors.
The Executive Director has overall strategic and operational responsibility for the nonprofit's staff, volunteers, programs, and the execution of the Conservancy's mission. The Executive Director reports to the Board of Directors and works closely with the Conservancy's committees and partners with other organizations throughout the Steuben County community.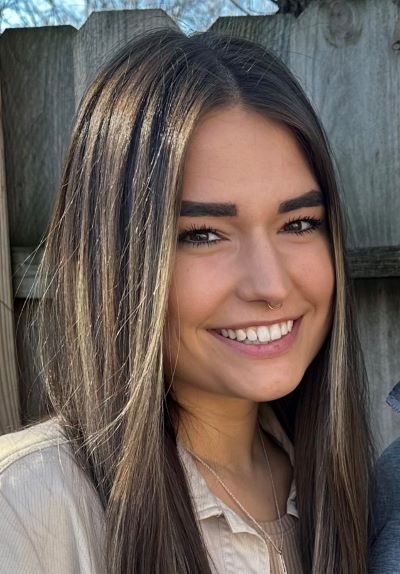 Originally from Hicksville, Ohio, Ms. Barth is a lifelong summer resident of Clear Lake. Her love for the lake coupled with her experience in both soil and water quality, grants, leadership, project planning, budgeting and communication will serve the Conservancy and the Clear Lake community well. Ms. Barth earned a Bachelor of Science in chemistry from Wittenberg University and is completing a Master of Science in biology in December 2023 from Bowling Green State University. She enjoys trail hiking, jogging, biking, reading and playing piano.
By joining the nonprofit, Ms. Barth will take on the role as the third Executive Director since its founding in 1991, and will support the Conservancy's leadership and mission through its three pillars: natural areas preservation, water quality improvement, and environmental education.
"Growing up on the lake, I was fortunate enough to experience the extremely beautiful environment and extraordinarily special community only at Clear Lake. Now, I look forward to returning to the Tri-state corner to work alongside the Conservancy and the community to continue protecting and preserving our waters and lands for future generations," said Ms. Barth.