Aquatic Plant ID Handout
August 22, 2018
The Water Quality (WQ) Committee and volunteers have collected water sampling data from the lake and the four ditches that drain into the lake for most of CLTLC's existence. The Education Committee partners regularly with the WQ Committee to host public workshops on topics important to maintaining clear and clean water in our watershed.
 
Fifteen interested people gathered August 5th to get hands-on experience in identifying aquatic plants found in Clear Lake. Scott Banfield of Aquatic Enhancement & Survey (AES) led the workshop with assistance from Beth Schroeder. Copies of AES slides are posted here.
 

Before heading out to collect plants, Banfield introduced the three major groupings of aquatic plants:  Free Floating; Floating-leaved and Emergent; and Submersed. Free Floating plants are often called "pond scum".  Floating-leaved and Emergent varieties include water lilies. Some Submersed varieties are invasive while many others offer benefits for fish and macro-invertebrates ("fish food") habitats.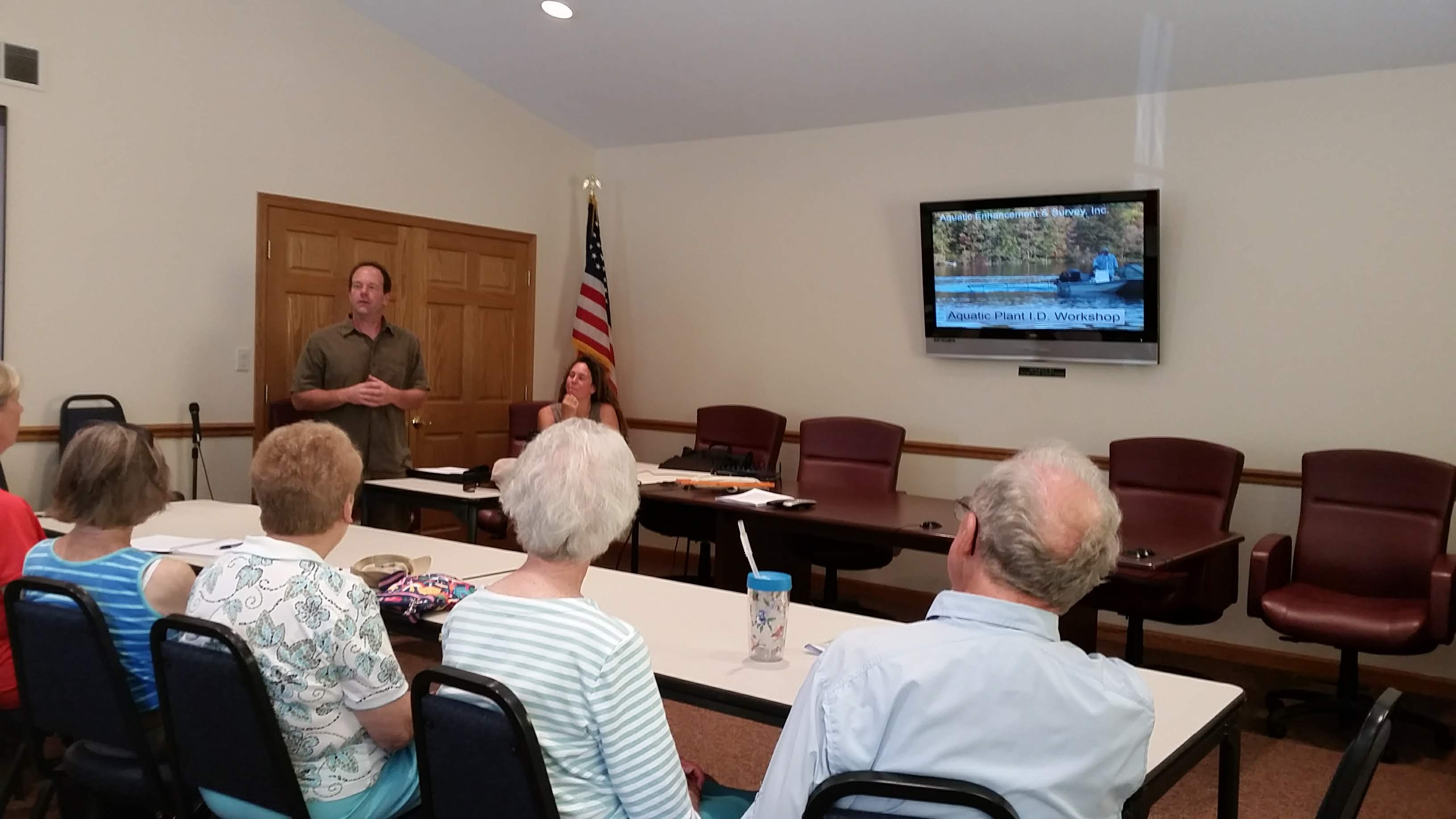 The workshop participants gathered and identified about a dozen different aquatic plants from Clear Lake. Happily, they were native to this area and beneficial when present in reasonable amounts. While none were raked up for study at this workshop, a few invasive (or "exotic") plants are also present, including Eurasian water-milfoil and curly-leaf pondweed, based on data collected in a 2013 study.
Many participants were surprised to learn that "Pond Scum" isn't always a bad thing! Several native aquatic plants such as Duckweed, pictured below, serve as cover for fish and macro-invertebrates, reduce water temperature, and are a food source for waterfowl. Duckweed is not algae, but shares a similar green color. Duckweed can be seen in the channels along West and East Clear Lake Drive, pictured to the right.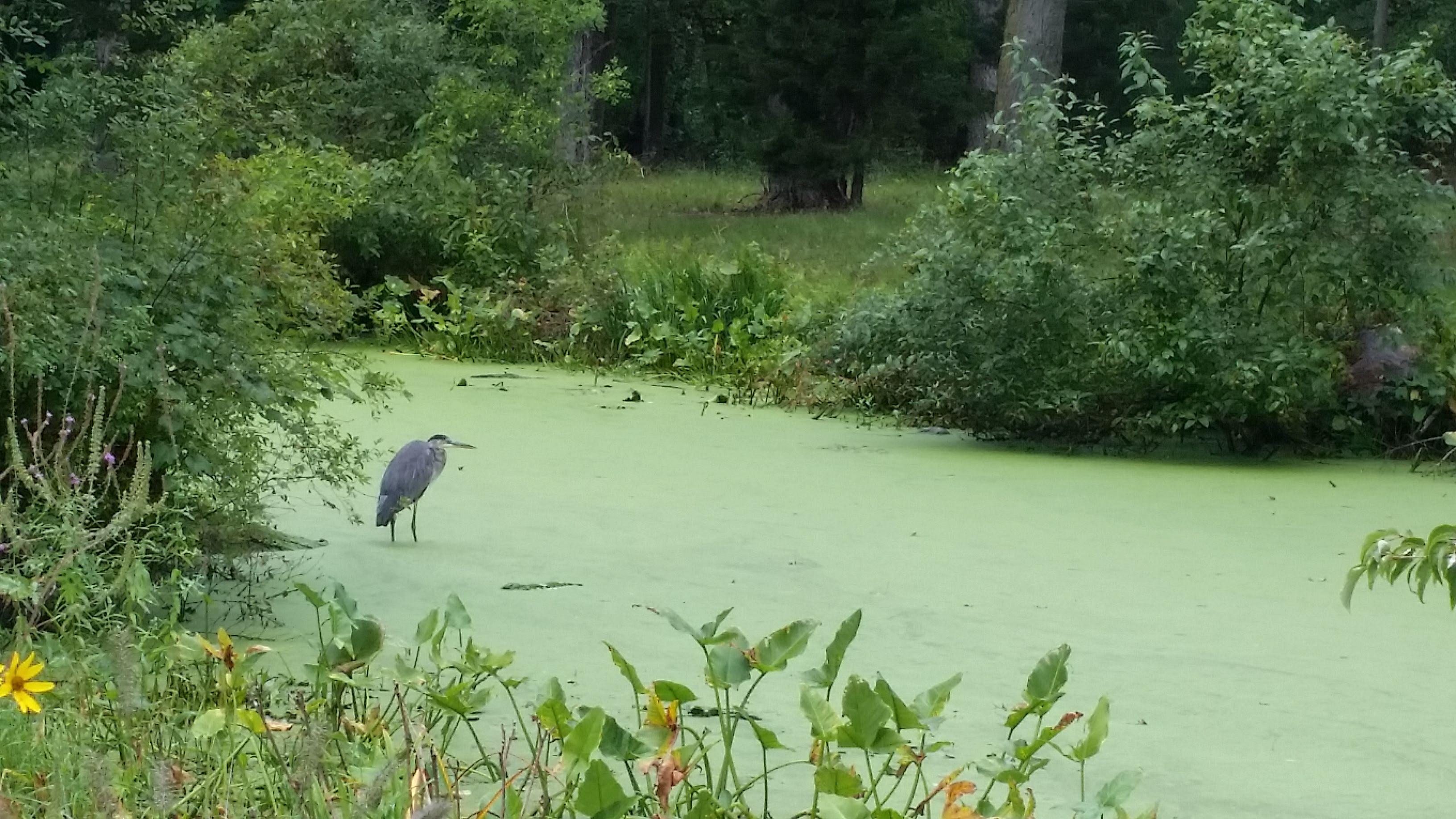 What's next?  Once we can identify aquatic plants, we need to know how to manage the control or removal of invasive or nuisance aquatic plants. Another workshop will be planned for 2019. Click here to check out the AES materials.