A Wonderous Woodland Walk
July 13, 2021
We are ecstatic to share that our loop trail in Brennan Woods is complete! In late June, 21 Conservancy friends and members of Forever Improving Steuben County Together (FIST) came together to complete the trail building project. The philanthropic youth group associated with the Steuben County Community Foundation also provided a grant for supplies.
With rakes, wheelbarrows, and lots of energy the group lined and mulched the trail sections on each end of our new boardwalk. A small group split off to build steps down a steep slope to the boardwalk. Another small group tackled the removal of mullein, a non-native plant that is scattered throughout the woods. We used our handy John Deere Gator to haul loads of mulch and bags of rock to the work site.
Take a walk with family and friends on the newly finished trail in Brennan Woods! Use the time to catch up on life while checking out nature in our 46-acre nature preserve. Research from a 2019 study* concluded that spending only 20 minutes in nature reduces levels of stress hormones significantly. And who doesn't need a little less stress!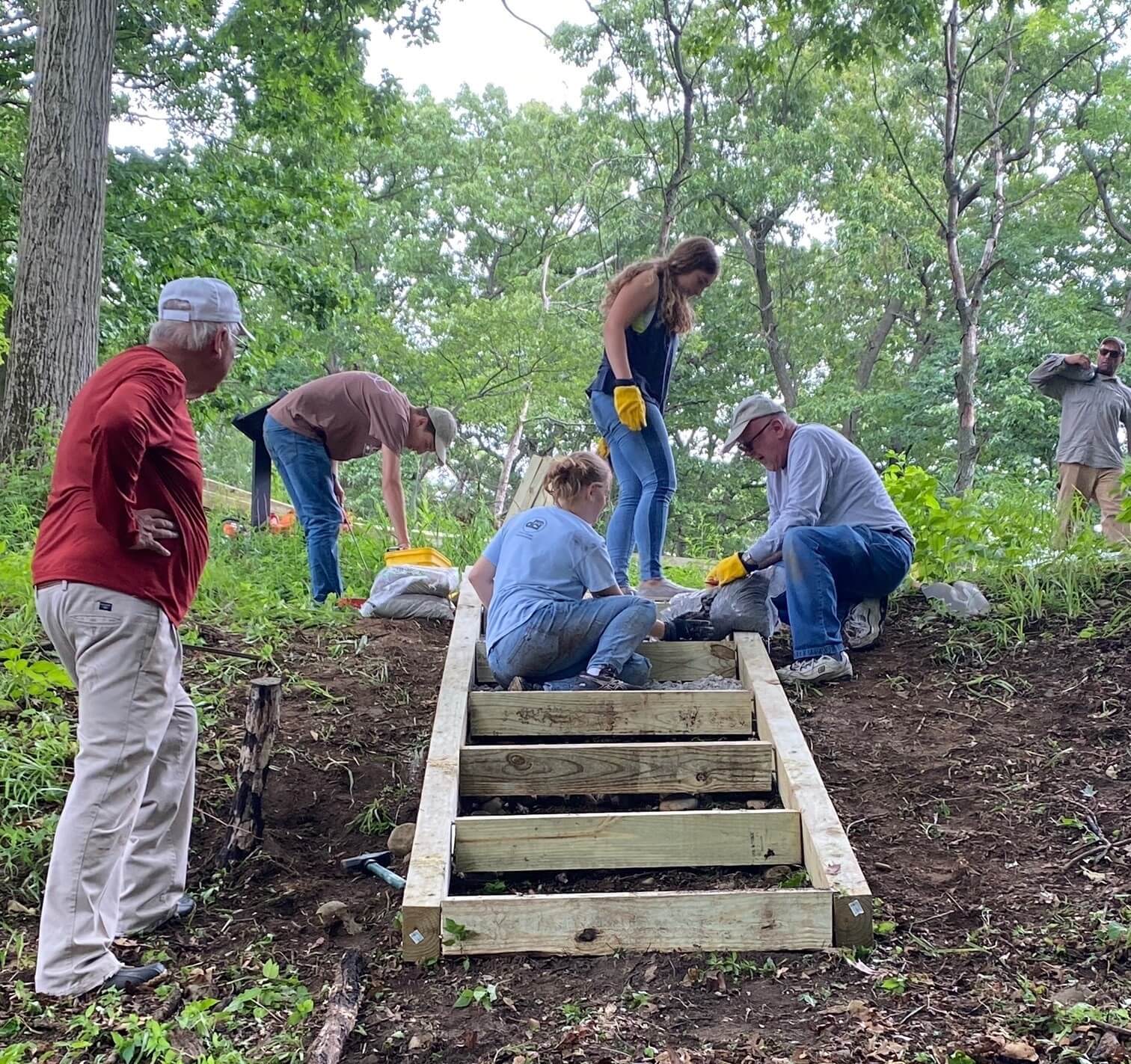 Celebrate The Hard Work Of Many Volunteers
Mark your calendar! Join us on Sunday, July 25 at 11 am to celebrate the hard work of many volunteers who helped complete this project and the generous support from several donors. Join our new Land Steward, Elizabeth Strick, for an educational hike to learn more about our largest property, The Clear Lake Nature Preserve & Brennan Woods.